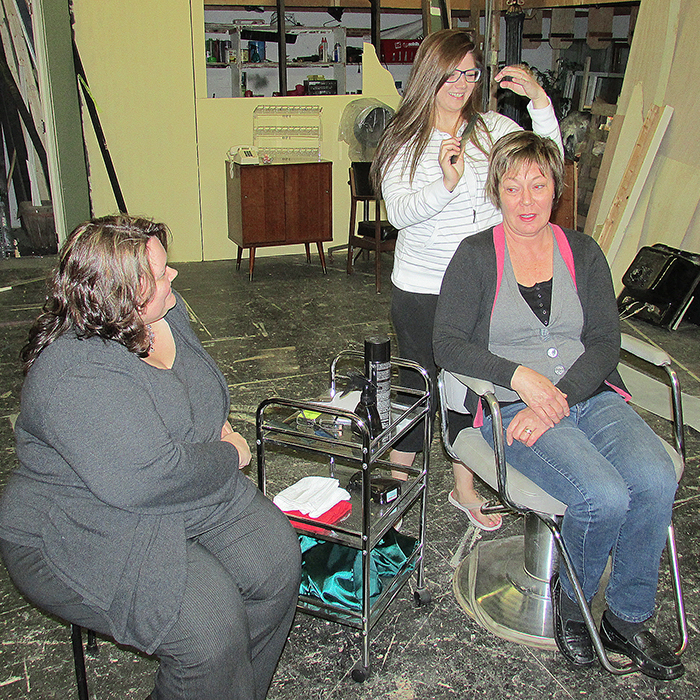 Theatre Kent's final production of the season, Steel Magnolias, is a bittersweet comedy-drama featuring a tearful ending and a new beginning.
In a case of life imitating art, the same can be said for the theatre company that is rehearsing for the final time at the Stanley Avenue building it has called home for the past 25 years.
Theatre Kent received news earlier this year that the property owner will be using the building for other purposes, literally putting Theatre Kent's show on the road for the next season.
Director J.C. Wright, a 16-year veteran of Theatre Kent, said the change could have been bad news for the troupe, but said it has actually proved to be invigorating.
"We've been here since 1990 and there are a lot of emotions attached to the building," she said. "We're using that passion to put all our efforts into having a great season next year and then finding a permanent home the following year."
Chatham Mazda from Chatham Voice on Vimeo.
Rehearsal space has already been found for two of next year's four productions and Theatre Kent members are dividing the many props and costumes collected over the years for whatever storage space is available."
The building has been home to rehearsals for nearly 100 plays and hundreds of actors as well as serving as a prop and set construction facility.
"Ninety per cent of our sets and risers were built here," she said.
Wright said pre-production and rehearsals for Steel Magnolias have been going very well.
"When the board asked me what show I'd like to direct, I thought I'd like to do something with an all-female cast so Steel Magnolias was perfect," she said. "It's one of my favourite plays and movies."
The production (which was both a successful play and movie) debuted in 1989 and is set in a beauty salon in the southern United States. The plot takes the six main characters through sickness, a death, a wedding and a birth.
"It's sad, but hopeful," said Wright who is directing a Theatre Kent production for the first time in a decade.
"I teach and I've directed school plays, but I'd almost forgotten what it was like to direct adults," she said with a laugh. "The cast and crew have been amazing."
The characters include Lee-Ann MacNeil as Truvy Jones, Courtney Wells as Annelle Dupuy-Desoto, Louise Stallaert as Clairee Belcher, Tracy Morton as Shelby Eatenton-Latcherie, Robyn Brady as M'Lynn Eatenton, and Sarah Charbonneau as Ouiser.
The play runs May 7, 8 and 9 at 8 p.m. at Kiwanis Theatre in the Chatham Cultural Centre. Tickets are available at cktickets.com or by calling the box office at 519-354-8338.                  
Comments
comments