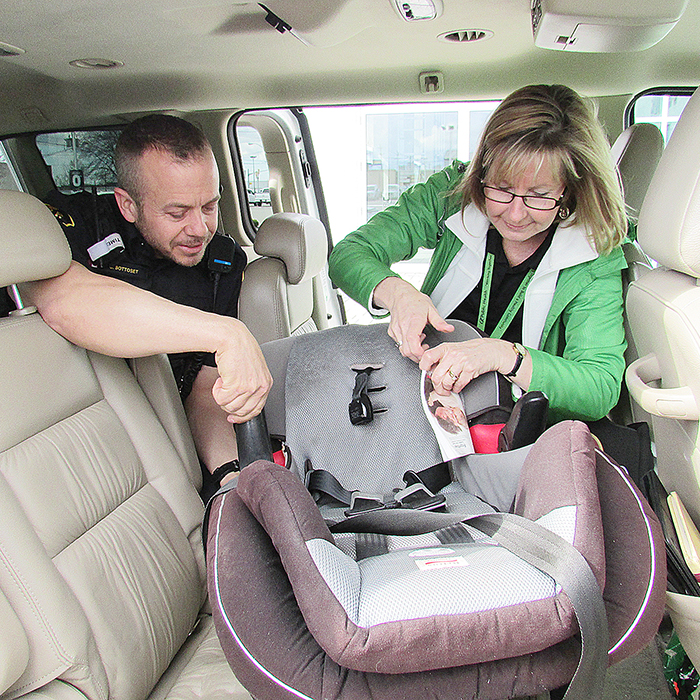 OPP Const. Colin Bottoset and registered nurse Shelley Charbonneau of the Chatham-Kent Public Health Unit examine a car seat Tuesday morning at a car seat clinic put on at Victory Ford by the OPP, Chatham-Kent Police Service and the health unit.
Officers and nurses examined car seats and how they were secured in vehicles that parents and parents-to-be brought by Victory Ford.
OPP Const. Melanie Corby said officers and nurses examined such things as the seat's expiry date and use of a tether strap, and discussed how to properly secure a child into the seat.
She said it is best to keep a child in a rear-facing seat until he or she reaches the age of two.
Comments
comments