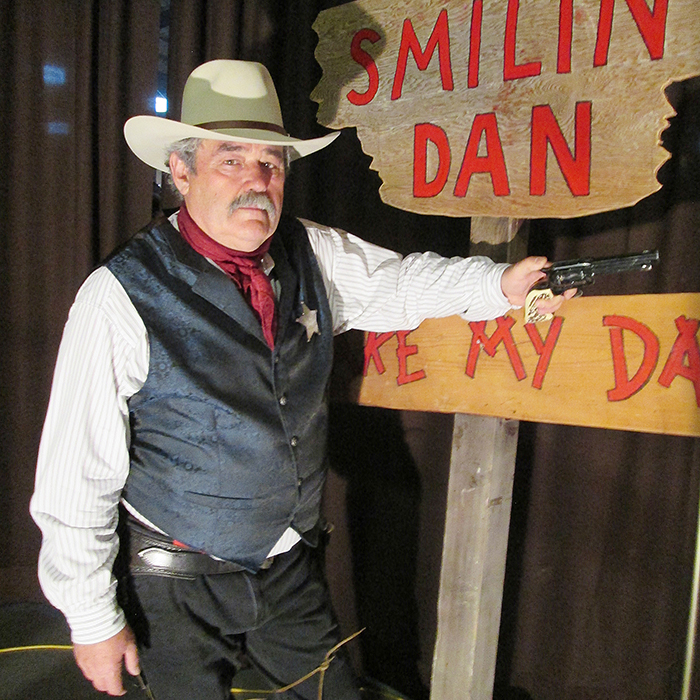 Saturday's Wild, Wild West version of this year's Festival of Giving turned into a gold rush for local charities, raising in excess of $270,000.
Art Stirling, executive director of the Foundation of the Chatham-Kent Children's Treatment Centre, the host charity for the event, said with more than 500 silent auction items and other variables, it takes a week or two to sort out the final number.
Although the total was down from earlier records set by the event, Stirling said he's more than happy with the outcome.
"We were on a bit of a roll for a couple of years and this is probably a more realistic amount," he said.
More than 1,100 people attended the event at the John D. Bradley Centre, and as usual, it sold out within hours of the tickets going on sale.
"The amazing support from sponsors right across Chatham-Kent speaks to how the community feels about the festival," Stirling said. "It's the perfect coming out party for spring."
Success of the event is also due to the organizing committee and hundreds of volunteers.
"This is a labour of love for many but make no mistake there is a lot of labour," he said. "Without the volunteers and the stellar committee, we couldn't do this year after year.
"While we have many awesome volunteers, Donna Polowick and Brett Sansom deserve special recognition. Gord Purchase, Darrin Evans and Greg Hetherington did a crazy great job fronting this event," he said. "The Thamesville Sertoma and Habitat for Humanity did incredible work as well."
The event began as a fundraiser for food banks in Chatham and has spread to providing funds for the treatment centre, Big Brothers and Sisters and other groups.
"We've never forgotten out roots," Stirling said. "We continue to provide funds for all food banks, church-based and secular."
Stirling estimates the event has raised more than $2.5 million during the past 14 years.
Comments
comments