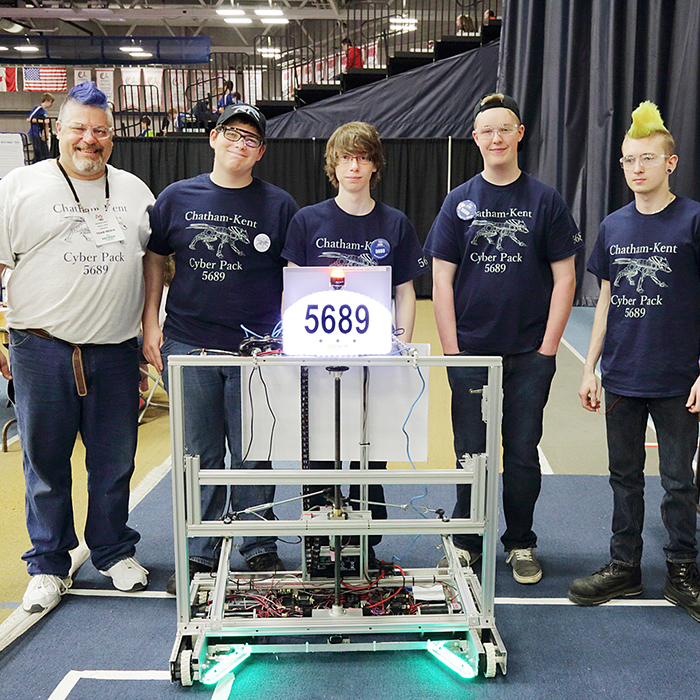 They may be fresh faces, but the members of a local robotics team are heading to St. Louis next week for international competition.
The Chatham-Kent Cyber Pack will be in St. Louis April 22-25 competing at the FIRST Robotics world championships.
The squad – made up of high school students from Chatham-Kent Secondary School, Ursuline College Chatham, and Lambton-Kent Composite School – operates out of the Thames campus of St. Clair College.
The team recently took part in a regional FIRST Robotics event in Windsor, where 48 teams comprised of more than 1,000 kids, competed. The Cyber Pack took rookie of the year honours and earned the chance to compete in St. Louis.
According to James Thompson of the Cyber Pack, the team needed to raise $15,000 to go to St. Louis, and did so through community support in less than a week.