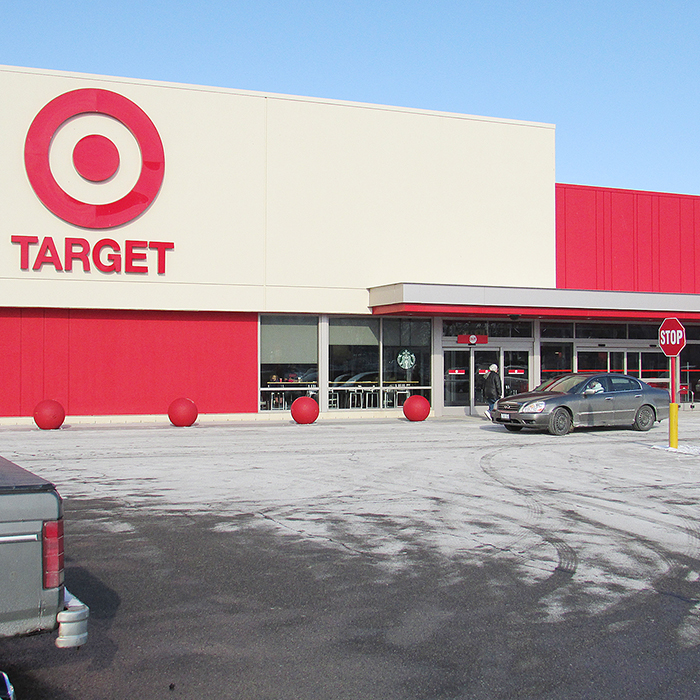 More than two months after Target announced it was pulling out of Canada, a local commercial landlord said there are still more questions than answers in regards to the company's bankruptcy filing.
Dean Bradley, head of Brad-Lea Meadows which owns and operates the Thames Lea Plaza where Target was located in Chatham, said the retailer owes his company cash. But he knows he's not alone.
"In declaring bankruptcy, Target is defaulting on everybody as to what they owe in Canada – landlords and suppliers," Bradley said. "Like any bankruptcy, all creditors stand in line and see if they get anything."
Chatham Mazda from Chatham Voice on Vimeo.
There are about 1,800 creditors named in the Target bankruptcy. Union Gas is another local creditors on that list.
Target recently sold off shelving and other in-store fixtures from its Chatham location. There were social media comments accusing Brad-Lea personnel of blocking local buyers from picking up fixtures they'd purchased, but Bradley said that wasn't the case.
"We were in discussions with the liquidators with concerns how they (Target) were going to leave the store, as they were selling everything as part of the bankruptcy," he said.
Bradley said the Target implosion in Canada, and specifically at Thames Lea Plaza, is unchartered territory for him.
"It's new for me. To have a national retailer, well, an international retailer, declare bankruptcy and go through a very rapid liquidation process is something I've never been involved with before."
Elsewhere, several landlords purchased 11 Target stores, spending $138 million in the process. The purchase group included Ivanhoe Cambridge and Oxford Properties, two commercial real estate giants.
Bradley said that move essentially pulled those locations out of, or around, the bankruptcy process.
As for what will happen in regards to creditor payout with the remaining Target stores, he said that should become clearer later this month.
"The process is still unfolding. The store is still under Target's lease," he said of the Chatham outlet. "They're going through the process of liquidating the lease. They're doing that across the country. The deadline is about April 23."
After that, it will be time to hunt down a new tenant.
"We're dedicated to try to attract as strong a replacement store as we possibly can," he said.
According to an article in the Toronto Star, a number of retailers have expressed interest in getting into some of the 133 Target locations. Those retailers include Wal-Mart and Canadian Tire, plus a discount fitness centre chain.
In Chatham, Canadian Tire is located in the same plaza on Grand Avenue as Target, while Wal-Mart is an anchor for the big box locations on St. Clair Street at the north end of Chatham.