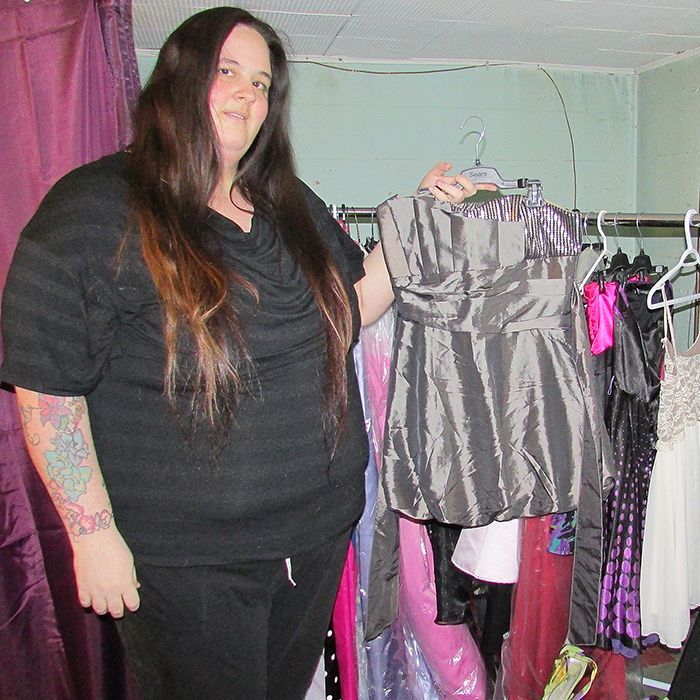 Every girl deserves the chance to feel like a princess at least once in her life.
With the Cinderella Project, spearheaded by Chatham's Jenna Postma, many area girls will get the chance to go to graduation or prom in a gently used gown of their choice.
With only a couple of months left until grad and prom season, Postma said she has collected about 20 dresses and a pair of shoes, and is still looking for more donations.
She is trying to make sure every girl who wants to gets the chance to attend her special event looking and feeling, well, special.
"I've been working on it for about a year now," Postma said. "It started last year with the story about the girl who was looking for a prom dress at Goodwill, but was turned down because she was a couple of dollars short. Everyone pitched in to get her a dress."
Chatham Mazda from Chatham Voice on Vimeo.
The problem, Postma said, was the girl was picked on for needing help to get a dress, until it reached the point she didn't even want to go. That is why Postma wanted to do something to help.
"I don't like to see people go without, if I can help it," Postma explained. "Especially with grad, you worked so hard to get there and then can't go to that night you earned."
It isn't just about the girls either. Postma is also collecting tuxes and suits for guys who want to dress up as well.
During March, Run'n With Scizzors, a salon on McNaughton Avenue West, is also stepping up, offering up to half off a cut and colour for anyone donating a dress to the project.
Anyone willing to donate a gently used dress in any size, style or colour, and any accessories such as shoes and jewelry, can contact Postma through her Facebook page, Jenna's Cinderella-Project, or drop off donations at Postma's home business, Jenna's, at 232 Patteson Ave. in Chatham.
For girls interested in obtaining a dress from the Cinderella Project, or for someone you know who needs a dress, check out the Facebook page for rules and procedures.
Comments
comments