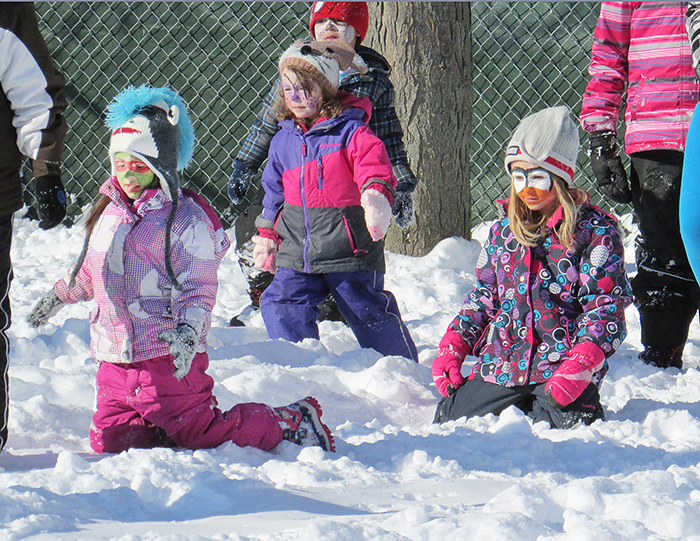 Staff and students at St. Joseph's Catholic School in Chatham didn't shy away from winter's chill Thursday, opting to instead embrace it.
The school held a winter carnival inside and out, with much of the fun happening in the snow and the sunshine in the schoolyard.
Making soap and ice sculptures, eating crepes and taking part in winter games outside were all part of the carnival fun for the students.