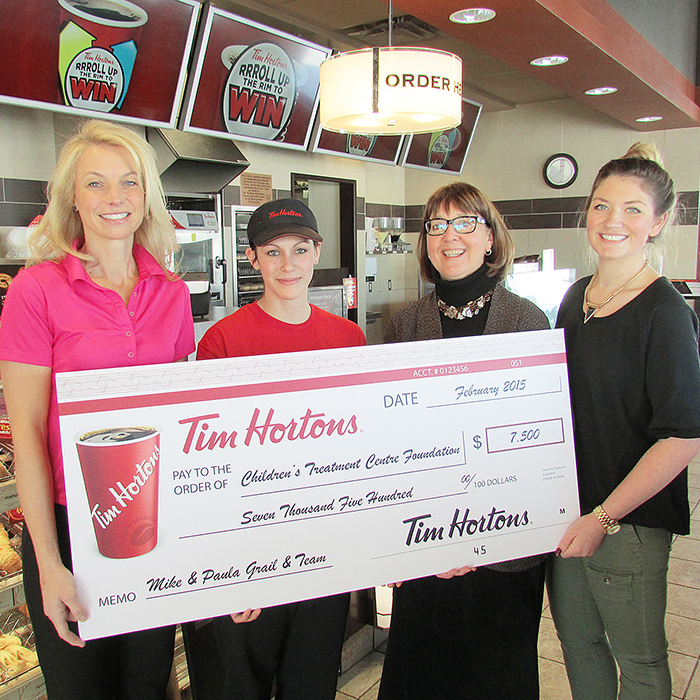 The staff and owners of seven Chatham-Kent Tim Hortons continued an annual tradition of helping the Children's Treatment Centre.
Since 2009, staff at three Tim Horton locations in Chatham, three in Wallaceburg and one in Dresden have donated money to the centre, and owners Mike and Paula Grail have matched the employee contributions.
This time around, that total came to $7,500.
Art Stirling, executive director of the centre's foundation, said the money goes into the Children's Chrysalis Fund, and interest from that fund helps fuel general operations at the centre.
LaTasha Browning, a Tim Horton's staffer, has been donating since she joined the restuarant's team six months ago.
"It's the right thing to do," she said. "It feels good to be able to give whatever I can."