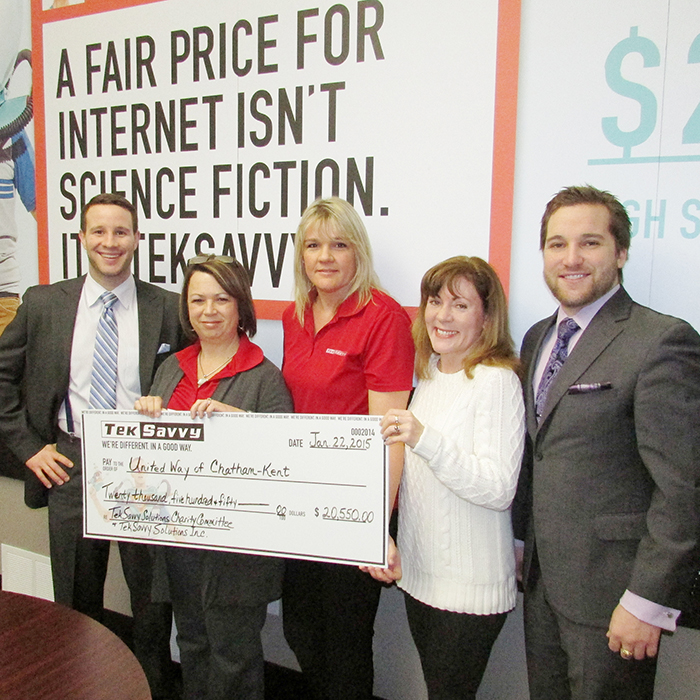 The United Way of Chatham-Kent is just $27,000 shy of its $1.9 million campaign goal as of 11 a.m. Thursday.
TekSavvy staff, with the help of a corporate top up, raised more than $20,000 last year through in-house charitable events, and donated the money Thursday.
The cash flowed in from such events as parking spot raffles, chili luncheons over the course of 2014. United Way campaign officials Eric Stemmler, left, Adam Ludolph, right, and Margery Muharrem, second from right, accept a donation from TekSavvy's Christine Havens and Shannon Bell for $20,550.