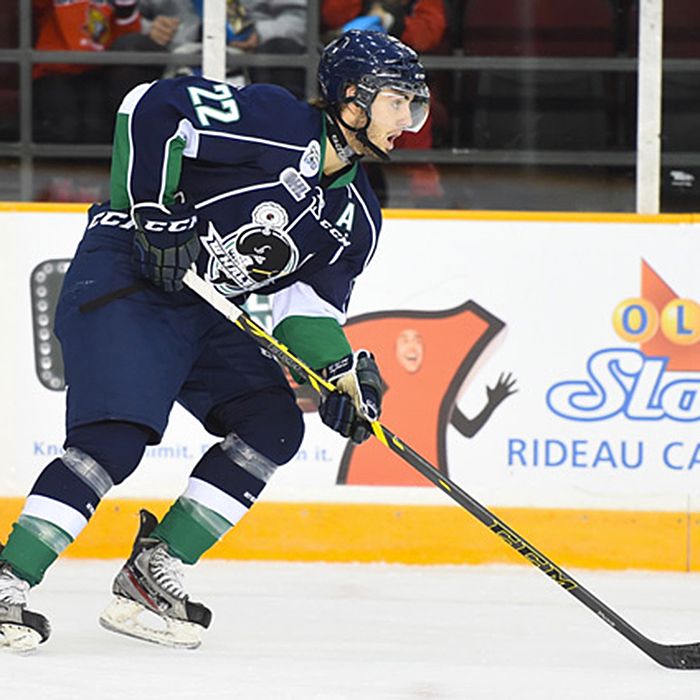 Plymouth Whalers Governor Mike Vellucci said today Chatham-Kent officials were extremely co-operative in discussing the potential move of the OHL team to the community despite the fact that the deal couldn't be completed.
The Whalers' potential move to Chatham ended Tuesday when it was announced owner Peter Karmanos had sold the Ontario Hockey League team to Rolf Nilson of IMS USA Inc.
Nilson plans to move the franchise to the Perani Arena that he owns in Flint, Mich. The OHL will discuss the move early next month.
Earlier this week Karmanos had told CTV News that Chatham-Kent officials, "like politicians everywhere, aren't able to react fast enough" to get a deal completed.
Vellucci said the comments weren't meant as a sign of disrespect to Chatham but are more a reflection of the reality of government versus private enterprise.
"I had a great relationship with the mayor and I've been to Chatham a number of times over the last year and a half," he said. "We knew where we were with the timing issue, and they knew where they were."
Vellucci said any belief that the team was using Chatham as a bargaining chip to secure another deal is unfounded.
"Business moves extremely fast," he said. "The sale of the team took place over the past two and a half weeks. We knew we couldn't make a commitment to Chatham if they couldn't make a commitment for an arena. We understand why they couldn't and I hope and believe they understand the situation we were in."
Vellucci said he believes Chatham is an excellent candidate for an OHL franchise once it resolves the issue of an arena.
"If Chatham finds itself in a position to secure an OHL franchise in the future, I'm sure it will thrive," he said.
"If I didn't think Chatham was viable and a great hockey town, I wouldn't have spent so much time and energy investigating it."
Mayor Randy Hope said it's clear the community needs to upgrade its arena if it hopes to land an OHL team, but it's not clear how that will happen.
"We are looking at spending tens of millions of dollars for a facility of this type. We have to look at the overall economic health of the community and what we can realistically accomplish in terms of funding," he said. "If we could work on a public-private partnership or find other sources of funding, it would make things much more clear."