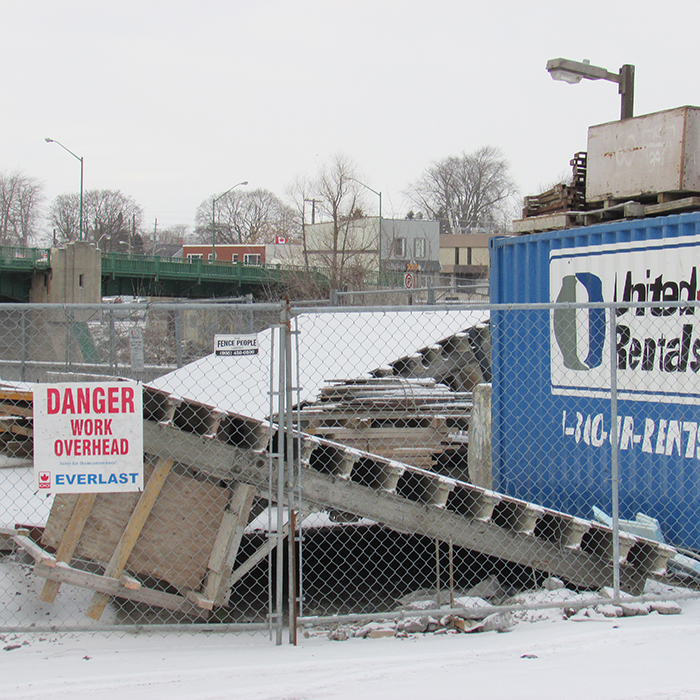 If your head is reeling trying to follow the Boardwalk on Thames project saga, you're not alone. We broke the story online last Tuesday, had it refuted by other media later that same day, had the developer confirm it to still other media the following day, and by the end of the week we had the mayor riding to the rescue to save it or let them hash it out depending on which media he was speaking with.
Does he get double bonus points for bringing the same $50 million investment twice?
Chatham Mazda from Chatham Voice on Vimeo.
We've had armchair engineers speculate about the cold, and developer Victor Boutin's own words that the union "parasites" ruined the project, as well as lots of other theories.
Here's the truth: No one's telling the truth. At least not all of it.
Elsewhere in the paper, we debunked the theory that its union cost will ruin the project.
The ridiculous idea that construction can't take place in the winter can be crossed off the list too. The fact is, it simply costs more to pour concrete in the winter, and that cost is usually negotiated into the contract. Or not.
See where we're going with this? It's money, pure and simple.
Boutin has claimed since 2013 that 80% of the units have been sold. Call us skeptical but we're not buying it. People willing to spend upwards of a quarter of a million dollars on a condo have options. Would anyone financially commit to that kind of expenditure and tell the developer he can finish the project when he gets around to it?
If so, we have an invisible high rise in New Scotland for you. Drop your cheques off at our office.
So what's next?
With the mayor too busy saving the project, we'll step in and say something he should have but managed to forget. If you're a teacher, nurse, cop, firefighter, bricklayer, electrician, municipal employee or labourer who belongs to a union, you're not a parasite. We don't think the mayor was a parasite when he was a union member back before he moved up to tailored suits and international travel.
With that out of the way, he can focus on the other business affected by construction. He may not feel it's cool to hang out with pawnbrokers, but they pay taxes too.