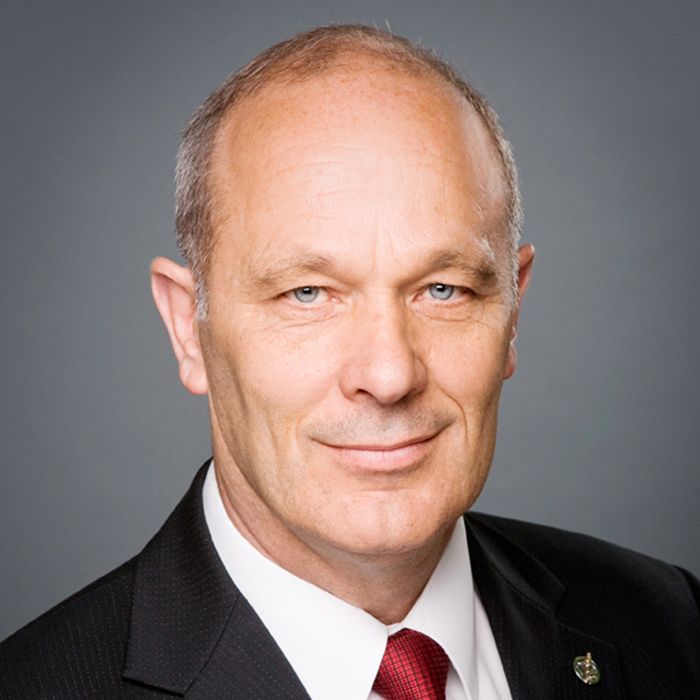 Chatham-Kent-Essex MP Dave Van Kesteren says "customer satisfaction" remains the key to being a successful Member of Parliament.
"We deal with a great number of issues which are important nationally, but some of the most important things we do are on an individual-by-individual basis for constituents," he said. "I get a lot of satisfaction when someone calls our office and we can resolve a problem or answer a question."
Van Kesteren said it's been a good year for him personally and a strong year for Canada.
"I love representing Chatham-Kent-Essex and I think we're on the right track to keep our economy strong."
Chatham Mazda from Chatham Voice on Vimeo.
Recently, Van Kesteren's private member's Bill C591 received unanimous approval in Parliament and is off to the Senate for approval. The legislation is officially titled Bill C591, An Act to Amend the Canada Pension Plan and Old Security Act, Pensions and Benefits. Its aim is to deny those convicted of killing their spouse or parents the right to collect government survivor's benefits.
Facing a federal election sometime in 2015, Van Kesteren, a nine-year veteran of Parliament Hill, is hoping Canadians retain the Harper government for another term.
"When I see how far we've come since (the financial meltdown of) 2009, I know we're up to finishing the job of balancing the budget and steering the country in the right direction."
Van Kesteren said his work on the finance committee gave him immense respect for former Finance Minister Jim Flaherty, who passed away last year.
"He was a key factor in making sure Canada emerged from the global financial crisis ahead of most nations.
"No one and no country was immune to the effect of that situation but we've been able to use the investments in infrastructure to prepare us for the future," he said, pointing to the new Windsor-Detroit border crossing as something which will help this riding.
His involvement on federal committees in manufacturing, industry, science and technology give him a perspective on those issues, which he believes helps the area.
"As a manufacturing and industrial hub, there's no doubt we have suffered locally but there are signs that we're emerging as a more nimble, flexible and entrepreneurial community," he said.
The manufacturing sector of the future will consist of smaller operations in a variety of sectors that Van Kesteren said is a long-term benefit.
"We will be more protected from the issues which could affect one particular sector. There is strength in diversification," he said.
A seasoned government and leadership are needed to deal with the global political and economic instability, he added.
"Everywhere you look, there are issues which need our unique Canadian perspective and ability to lead and help achieve consensus. That's built up over years of trust and confidence in what we stand for as Canadians."
Van Kesteren pointed to the recent thaw in U.S.–Cuba relations as an area in which Canada played a key role.
"We believe by opening the channels of communications and contact with countries throughout the world, we can bring our values and ideas to other societies," he said.
"We'll continue to reach out and use our nation as an example where people of different beliefs can come together and exist in a common setting."