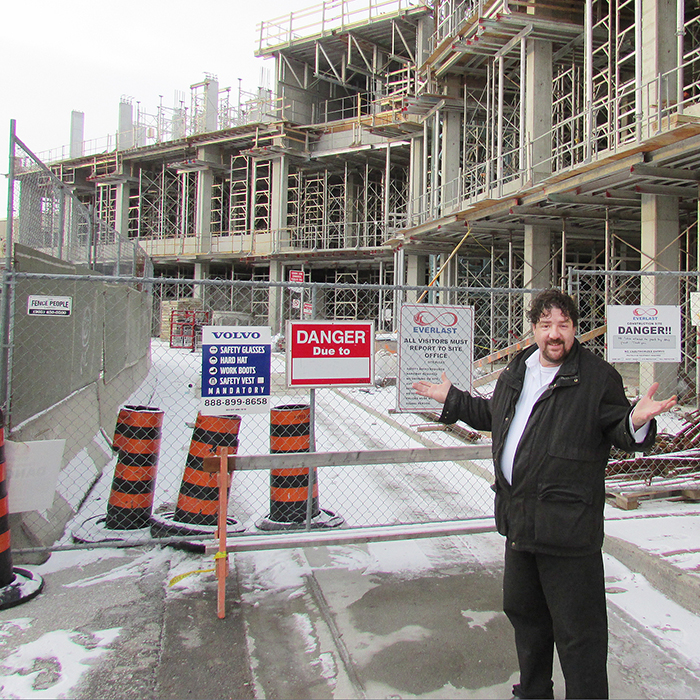 Tuesday's apparent cancellation of work on the $50 million Boardwalk on the Thames condominium project has left more questions than answers but also a ray of hope, according to one Chatham council member.
Multiple sources in the business community confirmed that Everlast Group has mothballed the project, which has been under construction since April of 2013 at the corner of King and Fifth streets in downtown Chatham.
The project has become the subject of controversy. Nearly two years since breaking ground, it remains little more than a two-storey concrete shell.
Repeated calls to Everlast principal founder Victor Boutin have not been returned.
Chatham Mazda from Chatham Voice on Vimeo.
Project manager Jimmy Boutin said he couldn't answer any questions, as he was busy "working on paperwork," and transferred calls to his father.
Chatham-Kent Mayor Randy Hope and CAO Don Shropshire say they have not talked to Victor Boutin recently.
"The last time I talked to Victor was before Christmas," Hope said.
Chatham-Kent Shropshire said he had not heard from Everlast.
"I haven't heard anything. But this isn't the first time I've heard rumours about them," he said. "The last time I looked, there were still people working on the place."
Hope said he is aware of a host of rumours swirling around the municipality in regards to the condo project.
"I hear all kinds of rumours. I figured if Victor had something to say, he would give me a call," he said. "I know some of the things that have been going on, but it's not my place to say. I'm not the project manager for Victor's project. Have I received the formal notification that says he's shutting down the project? I have not."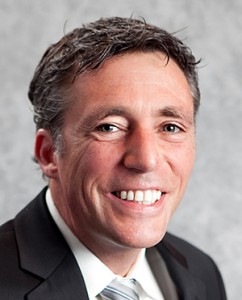 Chatham Coun. Michael Bondy said he has been told that Everlast has "walked away from the project. I believe that project is done. It's been announced in offices connected with the project."
Bondy said as far as he's concerned, the municipality's goal should be to facilitate development by someone else.
"There is only so much the municipality can do," he said. "It's privately owned, but it affects the community so much because of its location. We need to step up and show that whatever the problems were with Everlast, that this is a viable project and we're willing to extend whatever help we can to make it work."
Bondy said business owners such as Dan Warrener, George Tsirimbis and Sonya Roe are among those who have shown great faith in the downtown core.
"We have a solid core with many amenities," he said. "This was going to be the crown jewel but we will carry on and find another way."
Bondy said contrary to rumours, the municipality has not made any financial contribution to Everlast. "We have facilitated the process as we would for any project but we have no tax dollars invested in this."
Craig Francis, manager of Chatham-Kent Pawn Brokers just east of the project on King Street, said Boardwalk construction workers haven't returned from their holiday break.
He said some workers were notified Monday not to report for duty. "I was told it's done, but beyond that I don't know the reason," he said.
Francis added it was his understanding that a representative of Everlast was to be in Chatham Tuesday to meet with staff, however, it is unknown if the meeting took place.
"I feel bad for the workers," Francis said. "A lot of them were customers who would come in to see what we had."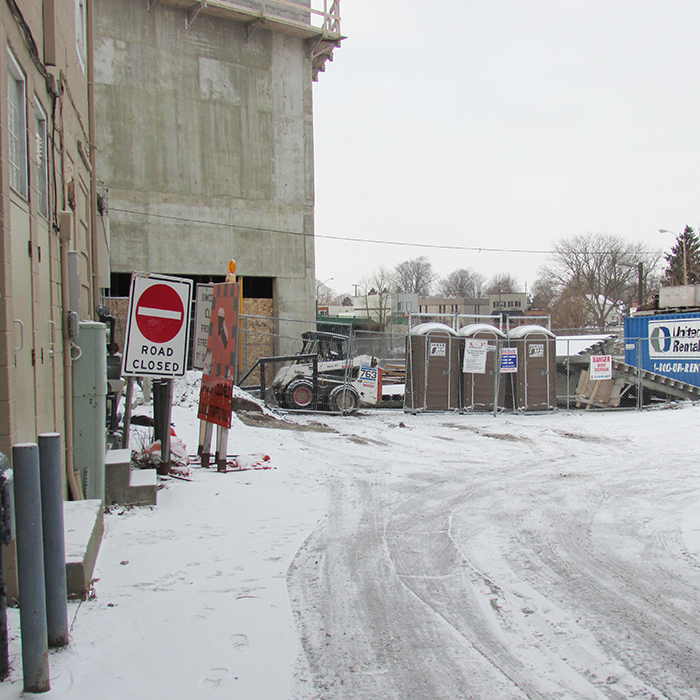 A visit to the site Tuesday afternoon found no workers or equipment. A crane that has been located at the site for several months was idle.
It has been reported in 2013 that Everlast had sold 80% of the 113 units in the 12-storey building. It is unknown if any of those buyers were local or if prospective tenants lost any deposits they may have placed with the firm.
The Boardwalk on the Thames website was still up Wednesday, noting the project is "designed to excite the senses and take high rise living to a whole new level" with occupancy set for sometime in 2014.
A sales office had been set up on King Street East at the former YMCA building, and Royal LePage Peifer Realty still featured the project prominently on its website as of Wednesday morning.
Repeated Calls to Royal LePage this morning were not returned.
Chatham Coun. Derek Robertson, when contacted late Tuesday, said he had not heard anything on the matter, and hopes the rumours are false.
"That would be devastating. I don't know how else to describe it," he said. "I can tell you I have not heard anything."
The project was announced with great fanfare in September of 2010 when developer Victor Boutin said his plans for Chatham Kent hinged on the re-election of Hope, a statement Boutin distanced himself from two weeks before the election.
Boutin's firm is involved in renovating the former Park Street United Church into an apartment and office complex. The fate of that project is unknown.
This story will be updated.