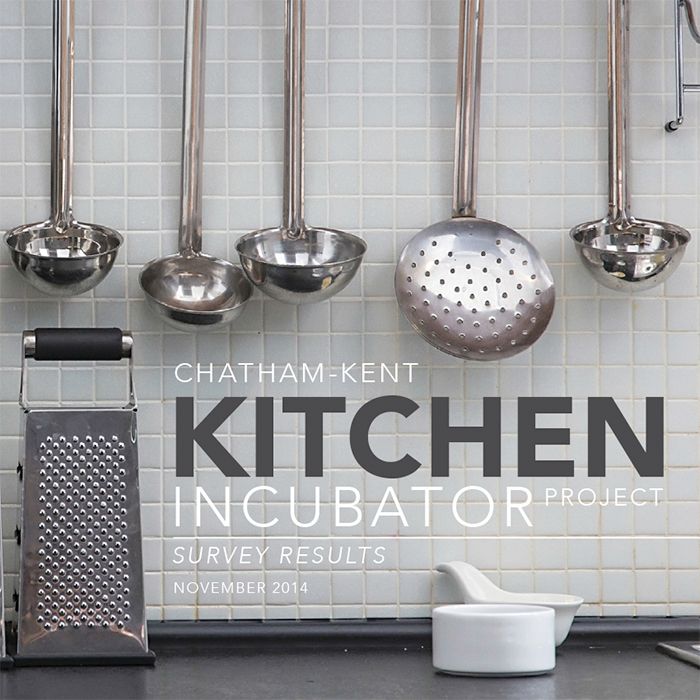 Results from the 2014 Kitchen Incubator Project Survey surprised local officials.
Lyndsay Davidson, a public health dietician with Chatham-Kent Public Health, said the survey indicated the majority of respondents wanted to use the hypothetical kitchen during non-business hours.
The concept of the kitchen incubator is to provide kitchen space that could be shared by a multitude of small businesses or organizations, sharing resources and expenses as a result.
Chatham Mazda from Chatham Voice on Vimeo.
Davidson said judging by the responses, the majority of people interested in the project are small or side businesses.
"We were really surprised. We thought it would be more during the week," she said of the time when people wanted to use the facility. "This was a lot of evening and weekend work. We think it may be a lot of second businesses starting up on the side."
Chatham Mazda from Chatham Voice on Vimeo.
As a result, 40% of the 119 respondents said they'd likely use the kitchen 10 hours a week or less. As well, 72% of them said it would be on the weekend, and 60% said in the evening.
Davidson said the number of responses was about what they expected, as it is a bit of a niche. She added the focus was greatly appreciated.
"I think people were very clear with what they need. The equipment they were asking for spoke volumes," she said. "And the food categories – baked goods, jams, jellies and sauces – were not surprising. Those are things that are easy to start with."
The kitchen incubator is a project of the Chatham-Kent Agri-Development Committee in partnership with the Chatham-Kent Public Health Unit, Chatham-Kent Healthy Communities Partnership and the Chatham-Kent Food Policy Council.
Davidson said the concept is to provide a fully equipped kitchen that people can use to create businesses in Chatham-Kent. She added it's possible some community groups would be interested in using the kitchen to do some of their fundraising preparation too. At the same time, the plan is to promote local agriculture.
"Producers can do a value add to what they're doing," Davidson said.
The Food Policy Council would love to create a community food centre, she added.
"It's a centre that has a whole variety of things going on," she explained. "It could have large industrial kitchens, as well as space to offer food skills courses. There could be other educational opportunities, maybe around community gardens or canning. It could also be a food distribution centre."
Davidson was quick to stress there is no intent on stepping on any existing organization's toes, however.
"We have to see if there are ways that we can partner with existing organizations to help feed some of the resources into the program. We don't want to duplicate," she said. "We'd rather see partnerships. We don't want to work against people."
One possibility is acting as an intake for donated fresh produce.
"With all the farmers we have in the area, there is occasionally a surplus of fresh produce. It could be distributed to soup kitchens, food banks and community groups," Davidson said. "We don't need another food bank, but they could work with them."
With the survey results compiled, she said the participating groups are now in the process of wrapping up a feasibility study. Once that's complete, more planning lies ahead.
"Our next step with the incubator is to develop a business plan to see how we could create it in Chatham-Kent," Davidson said. "We'll look at grants and look at other models to determine what it could look like in Chatham-Kent. And we also have to determine where to host it."
Available space will have to be investigated, Davidson said. But not just any building will do.
"It has to be large enough to allow multiple kitchens and have truck access," she said. "The space would also have to be approved by the health unit. A lot has to go into it."