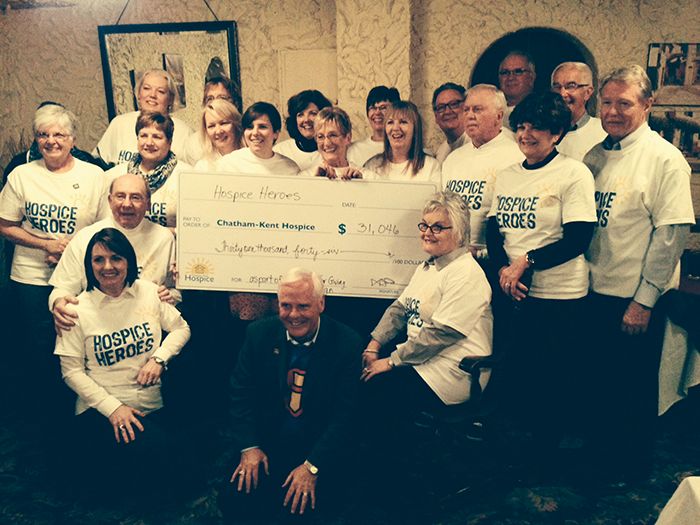 Twenty one Hospice Heroes raised more than $31,000 in a recent campaign.
The Heroes, who reached out to members of the community for support to help fund the Chatham-Kent Hospice, were honoured by the Hospice Nov. 18 at a reception at Rossini's Restaurant in Chatham.
The Hospice recently completed its Thanks for Giving Campaign, and hopes to reach its $5-million fundraising goal next month. As of mid-October, it was just $600,000 shy of the goal.
Comments
comments