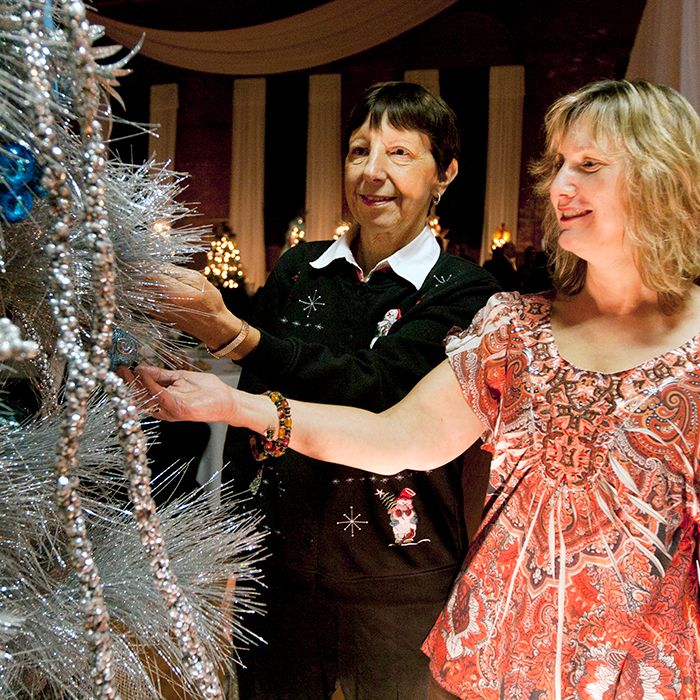 Christmas in Muskoka will return for a fourth year.
The fundraiser helps support 300 Grade 7 students and 120 secondary school students from the St. Clair Catholic District School Board (SCCDSB) attend the Muskoka Woods Leadership Camp next May.
This year's fundraiser takes place in the Chatham Armoury from Dec. 2 to Dec. 6.
Christmas in Muskoka sees more than 35 decorated Christmas trees on display. The public, businesses and organizations can purchase ballots and an opportunity to win one of the trees.
Highlights of this year's program include:
A seniors' tea Dec. 2 from 1:30 p.m. to 3 p.m.;
the Chatham-Kent Children's Treatment Centre on Dec. 2 from 5 p.m. to 7 p.m.;
the preview party, Dec. 3, from 7 p.m. to 9 p.m.;
the Evening of the Arts, featuring choirs and bands from the SCCDSB on Dec. 4 from 6 p.m. to 8 p.m.;
a Christmas dance, featuring the O'Hara Brothers Band, Dec. 5;
the Family Breakfast with Santa Dec. 6 from 9 a.m. until 11:30 a.m.; and
the Christmas party on Dec. 6 from noon until 2 p.m.
There will also be other events throughout the week, including an interactive theatre, and games and crafts.