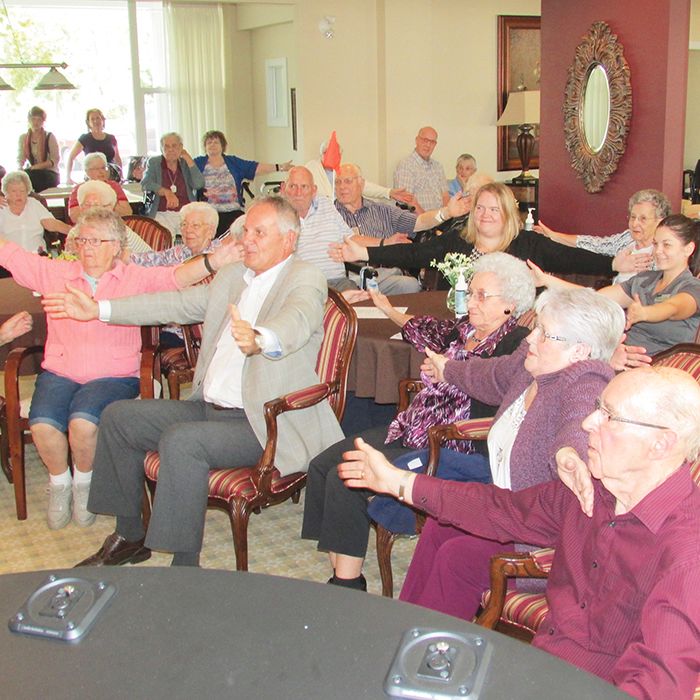 More than 6,000 area seniors will continue to have access to community exercise and falls prevention classes thanks to a $10 million province-wide commitment to increasing the physical well being of the elder population.
The Erie St. Clair Local Health and Integration Network (LHIN) is co-ordinating the effort while classes are being taught by the VON.
A total of 118 locations from Grand Bend to Erieau are involved.
LHIN CEO Gary Switzer said his group's focus is turning increasingly toward prevention of injuries and healthy living.
"Keeping active is an important part of overall health," he said.
Chatham Mazda from Chatham Voice on Vimeo.
Andrew Ward, VON district executive director, said World Health Organization data labels some two-thirds of seniors as not physically active.
"Falls are the leading cause of injuries among seniors," he said. "Keeping active reduces falls."
He said falls among seniors participating in regular exercise drop by as much as 75%.
Monique Tatsu, General Manager of Caleb Village where the funding announcement was made, echoed Ward's comments.
"We have exercise classes six days per week and we can really see the benefits. If we miss a day due to a holiday, residents really notice it."
She said one resident who had suffered a stroke has begun to see improvement in a part of her body that had become paralyzed.
"This isn't an abstract idea; our residents know first-hand that there is a direct line between physical activity and quality of life."
Fran Betts, VON district co-ordinator, said the classes are designed to be inclusive. "Our instructors are very good at gauging the ability of those involved and fitting the class to their needs," she said.