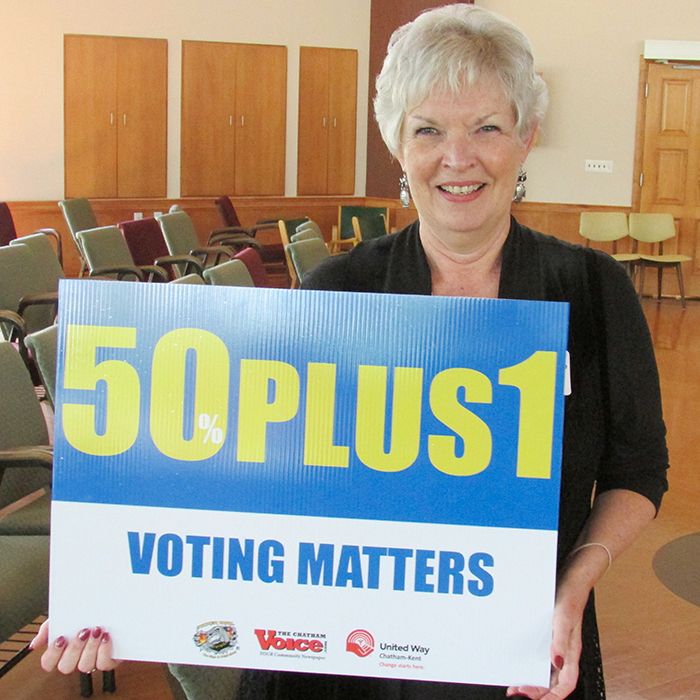 The Chatham Voice will regularly be updating our website with photographs of citizens holding our 50%-plus-1 signs encouraging folks to get out and vote this municipal election.
Please check back regularly to view galleries of people you may know, and get on board to support the push to 50%-plus one voter turnout on Oct. 27.
Click on any image to bring it up to full size.