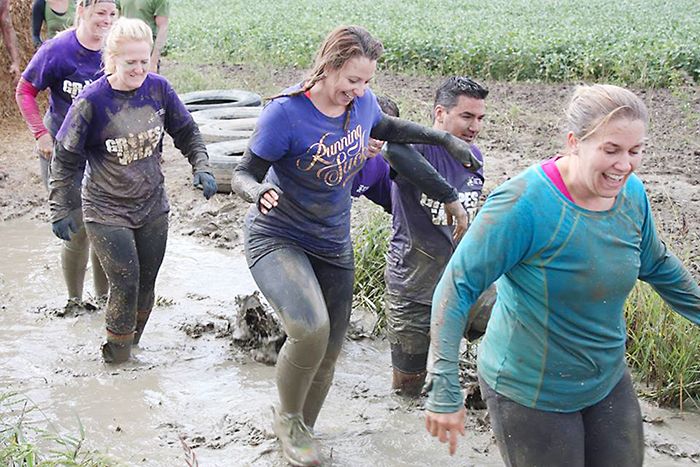 A new fundraiser event for the local arm of the Canadian Cancer Society wound up one big mess.
And organizers and participants couldn't be happier.
The Grapes of Wrath, a muddy obstacle course challenge, took place Saturday at Smith and Wilson Estates near Blenheim, leaving its estimated 300 participants covered in filth, and the Chatham-Kent unit of the Canadian Cancer Society with more than $37,000 in funds raised.
Organizers expect to make this an annual event.