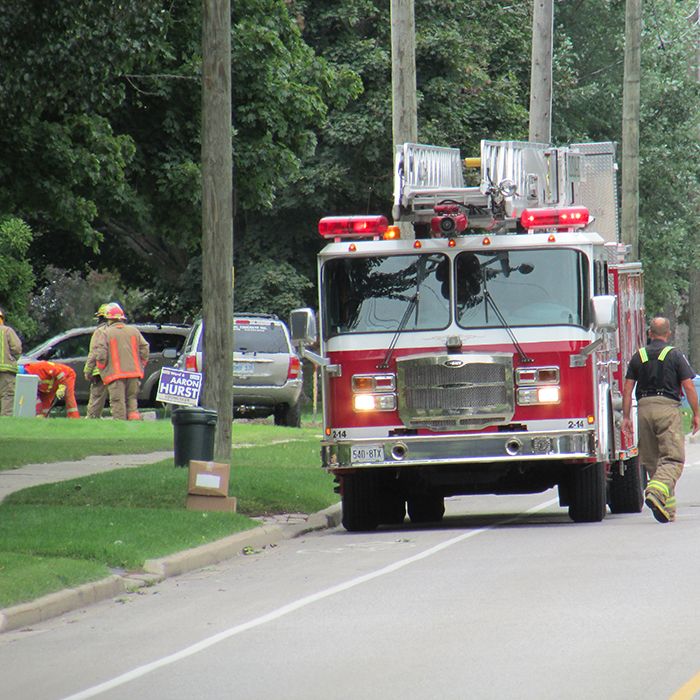 Lacroix Street in Chatham near Cecile Avenue remains closed at this hour due to a gas main break.
Police say a construction vehicle clipped the main.
No one was injured.
The smell of gas permeated the air just south of the break. Police had Lacroix Street cordoned off between Chippewa Drive and Cecile Avenue as Union Gas crews worked to turn off the gas and fix the damage.