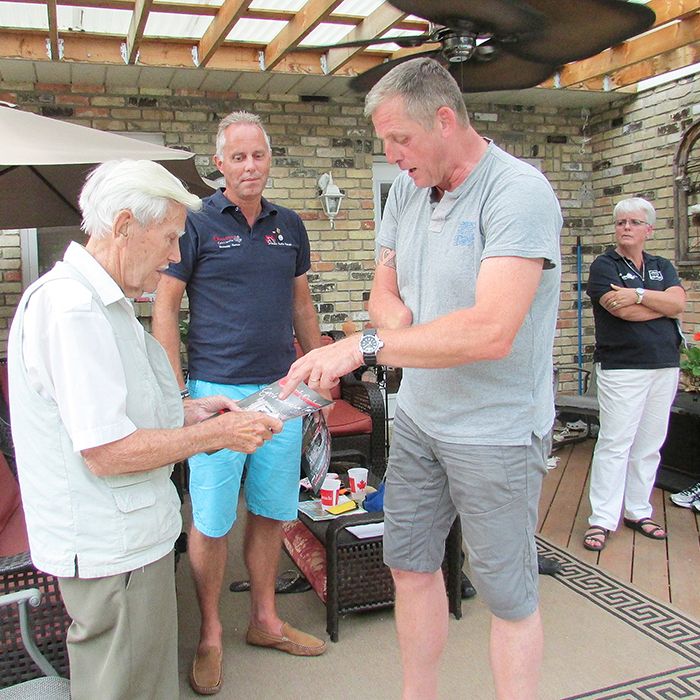 Chatham-Kent played host to a group of young Dutch men and women recently, as preparations continue for another Canada-Netherlands cycling trip in 2015.
A total of 15 Dutch cyclists who will take part in next year's Frank Graham Cycle Liberation Tour came to Ontario in mid-August, along with five adults, to get a brief experience of what Canada has to offer.
Chatham Mazda from Chatham Voice on Vimeo.
The Dutch contingent paddled through Algonquin Park – many of them getting their first taste of canoeing – before visiting Midland and then Chatham. This past weekend, the visitors capped off their trip with a visit to Niagara Falls before returning home.
Before they left Chatham, the crew, along with host families and a number of young Canadians who were on a 2013 Cycle Liberation Tour, gathered at the home of Dick and Dottie Laurie to discuss next year's trip.
The 2013 Liberation Tour took riders through Normandy and other parts of northern France, into Belgium and then the Netherlands, culminating at the town of Markelo. In 2015, the tour will begin in Auschwitz, Poland, where the Nazis exterminated more than a million people during the Second World War.
Gert-Jan Oplaat, one of the Dutch organizers of the tours, said the cycling expeditions give Dutch and Canadian young adults and teens a chance to visit places in Europe where history was written, often in blood.
"The last trip, we went in the footsteps of your grandfathers and uncles," he told the Canadians assembled. "Last year was the liberation route. Now we will do the concentration camp route."
This trip will take the cyclists from Auschwitz into the Czech Republic to Therisienstadt, a Jewish ghetto and concentration camp. From there, they will visit Dresden, a German city flattened by Allied bombing. Then it is on to Berlin.
"Just 25 years ago, people got shot trying to get to freedom there," Oplaat said.
The tour will move on to Bergen Belsen, where Anne Frank was killed, and then shift to Westerbork and end in Markelo.
Oplaat added the tours are designed to give participants lasting memories for various reasons.
"It's not only about remembering, but also about celebrating freedom," he said.
Chatham-Kent Mayor Randy Hope stopped by to meet the tour organizers, making Oplaat an honourary Chatham-Kent citizen. He said the tours are a great way for the youth of today to grasp what our veterans fought to preserve.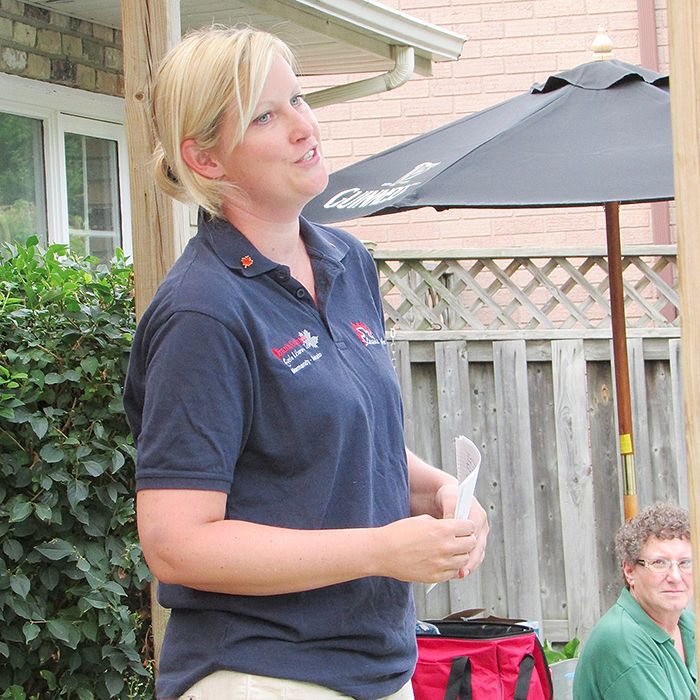 "Sometimes we take the freedoms we have today for granted," he said. "Lest we forget – what better way for our young people to carry that legacy forward than to visit these locations?"
Veteran and Blenheim resident Hugh Johnston said he was proud to see so many Canadian and Dutch people so interested in keeping the memories of the Second World War alive. He was part of that war, as a member of the Royal Canadian Signal Corps, spending most of that time attached to an armoured company.
"This is a wonderful thing," he said of the Canadians and Dutch folks gathering and bonding. "When I went through the Netherlands, they treated us so well, and they have never forgotten."
One visitor, Femke Matthyssen, said the contingent thoroughly enjoyed their time in Canada, regardless of the weather.
"We are now able to make a campfire in the rain, hang food in trees to keep it from the bears, and learned to deal with no Wi-Fi," she said with a smile.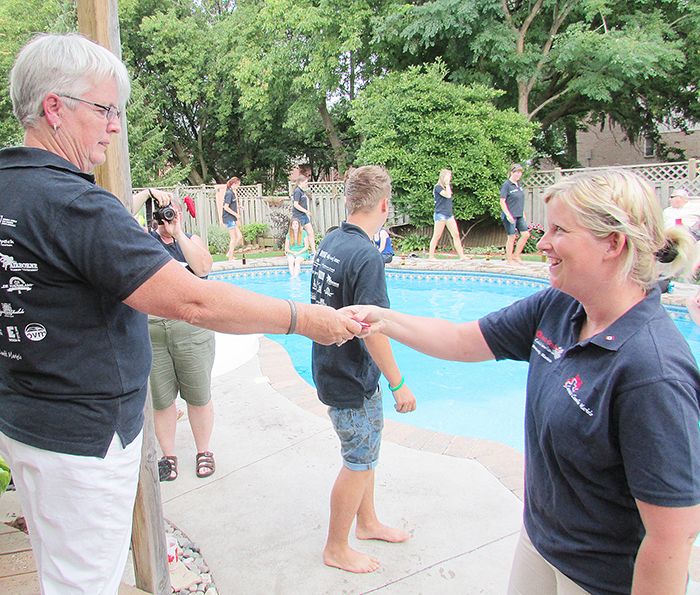 Comments
comments