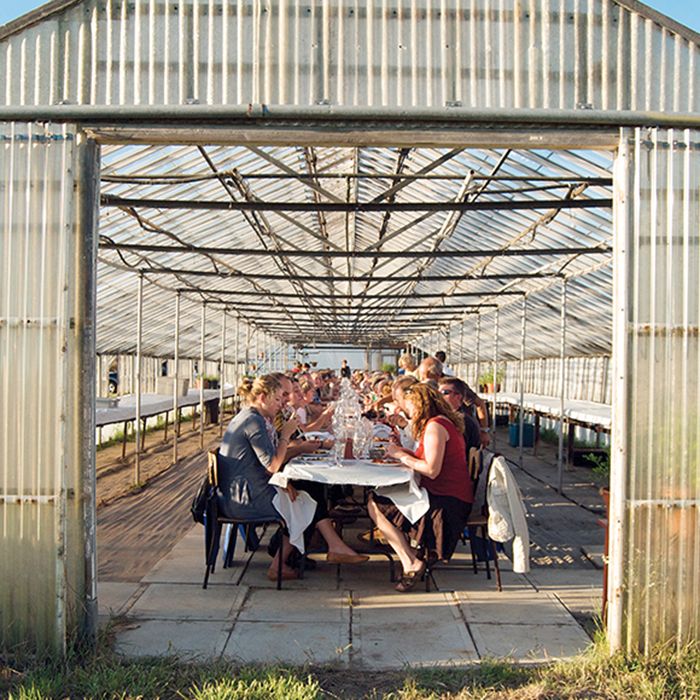 As the old saying goes, "it's not bragging if you can do it," and when it comes to agriculture, we've got plenty of bragging to do.
The third annual C-K table event will be held Sept. 7, and provides a chance for local agricultural products to take centre stage.
LEADWAVE Technologies from Chatham Voice on Vimeo.
The event features a professionally prepared meal using only local ingredients, and booths of Chatham-Kent's finest products for sale.
Agriculture has been a pillar of the local economy, and its importance should only grow as the emphasis on food quality increases.
At a time when employment is outsourced overseas in the blink of an eye, no one can outsource our land and climate. It is vitally important that we recognize that, celebrate it and take steps to protect it.
That's one of the event's goals. Proceeds from the dinner are used to fund www.growingchefsontario.ca, which aims in uniting chefs, growers, educators and the community in developing food education.
You can learn more about the event at cktable.ca
* * *
It will be interesting to see if the next Chatham-Kent council re-examines the option of Ontario Provincial Policing as a way to reduce expenses in the wake of a new OPP cost model being rolled out for 2015.
Preliminary estimates that some Essex County municipalities using the OPP will see a reduction, but until a majority of new council members decide they should actually look at the issue, we won't know if anything could be saved here.
Earlier this year Chatham-Kent council adopted the "we know what we know" approach and didn't want to even hear discussion about the subject.
Meanwhile, an exploratory effort by some Lambton County municipalities to use Chatham-Kent Police Service instead of the OPP has been abandoned.
Brooke-Alvinston Mayor Don McGugan said savings couldn't be found but was glad his municipality looked into it since, as municipal leaders, "we need to look at all the options."
Apparently open minds don't necessarily lead to open wallets, something which might be noted locally.