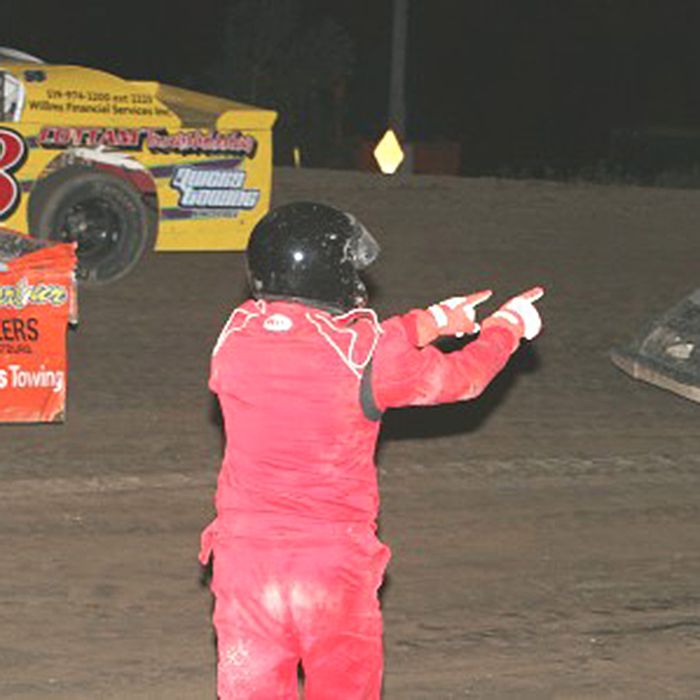 Last Saturday's tragic death of 20-year-old sprint car driver Kevin Ward Jr. at Canandaigua Motorsports Parkin New York Statehas increased the focus on driver safety at race tracks across Canada and the United States.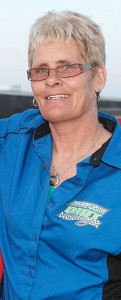 Sherry Lemesurier, promoter at South Buxton Raceway, said changes will be put into place for this Saturday night's racing program.
"As racing promoters and owners of tracks, we have to open our eyes to what we need to do to make sure our drivers are safe," Lemesurier said.
"We don't want anybody getting hurt."
The red flag will be displayed any time the EMS has to respond to an accident, meaning all cars on track must stop immediately.
And if any driver gets out of their car anywhere on the race track, they will be immediately disqualified for the remainder of the night and lose all points and pay for the night.
This means drivers will not be allowed get out of their vehicles to check on damage to their cars under yellow or red flag conditions.
Lemesurier also discourages drivers from leaving their cars to check on the condition of drivers involved in a crash.
"I understand, they want to go over and check on the other driver, but we want them to stay in their cars," Lemesurier said.
"We don't want drivers out there because it could be anything freaky, like not seeing another car or an emergency vehicle that's moving.
"Let the EMS and safety workers do their job," she said.
The only conditions where drivers will be allowed to leave their cars on the track are in case of fire or with permission by EMS or track staff for their safety.
Fans can also expect to see more red flags when staff is on the track at accident scenes.
"We want our EMS and track staff focused on doing their jobs safely without worrying about cars circulating," Lemesurier said.
The first-year promoter, who took over track operations with her husband Garry Lemesurier, has been around racing for more than 40 years, certainly understands how emotions can get the best of drivers, race teams and fans.
"Been there, done that," said Lemesurier, a long-time car owner.
"There's always been incidents … it's the heat of the moment.
"I've seen guys get out of their cars and want to get at someone on the track, and I've seen things happen in the pits afterwards."
"But, if you're mad at somebody, don't even think about getting of your car, you'll be loaded for the night," Lemesurier said, emphasizing the new no-tolerance rule.
"Maybe sitting in the car like this will help them cool down, if they have a beef with someone," she added.
Lemesurier, whose son Chris Ross is a Late Model driver, said she cannot begin to understand what the Ward family is going through.
"I feel really bad for Kevin Ward Jr., and I feel bad for Tony Stewart of what he's going through.
"It's just a sad, sad situation," she said.
Pit Stops
The track will have a limited number of orange shirts, in tribute to Ward Jr., for purchase on Saturday night for $15, with $3 going to Outreach For Hunger.
Track officials are asking fans and competitors to wear orange in memory of Ward Jr., whose funeral services were Thursday.
The annual Junior Fan Club party is this Saturday afternoon, with many of the drivers taking part in the games and activities. The party will be highlighted by the junior fans getting rides in race cars.
Ridgetown's Dale Glassford and Blenheim's Trevor Jones rode last Saturday's feature wins to the top of their divisions. Glassford passed Chatham's Jim Jones atop the Westside Performance Plus UMP Late Model standings, as he leads by 16 points. Jones regained the Tirecraft Mini-Mods lead by 21 points over Rob Quick, who crashed early and finished 18th to fall back into second.
Steve Shaw reduced the deficit to 45 points behind Eren Vanderiviere in the battle of Merlin boys atop the Tirecraft Sport Stocks, thanks to his fifth feature win last Saturday.
Leamington's Joel Dick increased his lead to 156 points over BelleRiver's Mario Toniolo in the Schinkels Gourmet Meats UMP Modifieds and Blenheim's Jeff Schives sits 119 points ahead of Chatham's Chris Ellerbeck in the Autotech Services Bombers.
The grandstand opens at 5 p.m. and racing starts at 7 p.m.
Comments
comments