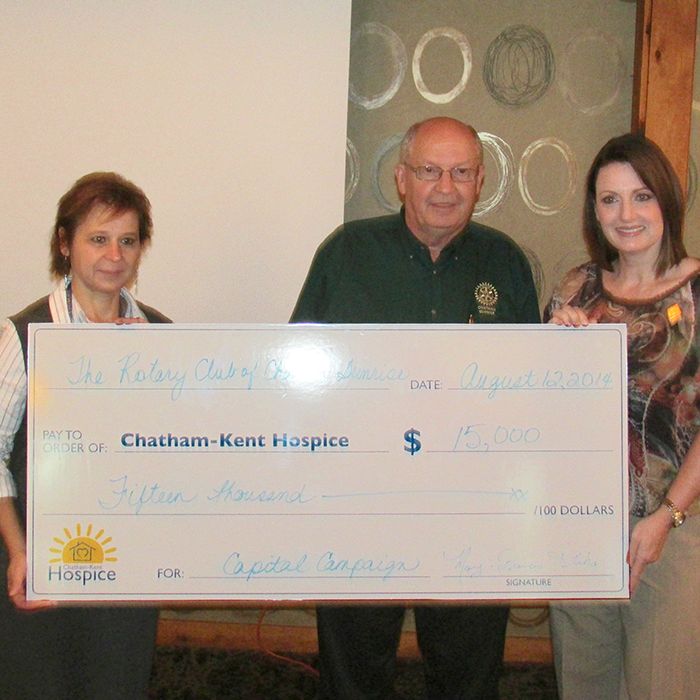 The Chatham Sunrise Rotary Club donated $15,000 toward its $40,000 commitment to the Chatham-Kent Hospice.
The club will donate another $15,000 next year and a final $10,000 the following year.
Here Jodi Maroney of the hospice, centre, accepts the donation from Sunrise President Mary-Frances Kluka and club past president John Lawrence.