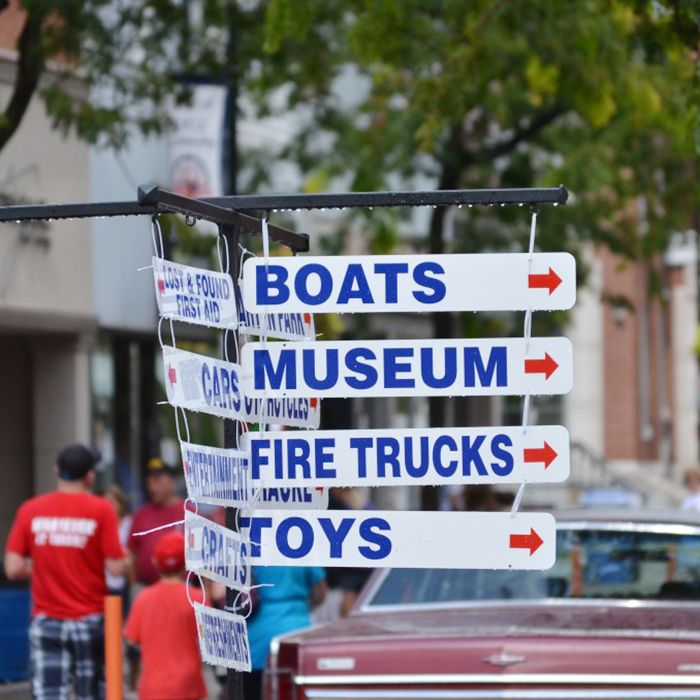 Wallaceburg's "shining star" is coming back with a host of displays, vendors, entertainment and fun.
The 26th annual Wallaceburg Antique Motor and Boat Outing (WAMBO) is taking place in Wallaceburg from Aug. 8-10.
Bill Wolsing, the chair of the event, said everyone in the community looks forward to the annual festivities every second weekend in August.
"It's Wallaceburg's shining star," he said.  "It's our weekend where we can show the visitors what we're all about. Especially on Friday night downtown, it's a homecoming. It's people that haven't seen each other in a while. It's great to see the smiling faces and everyone is happy to be here."
Everything begins Friday night with the Terry Glover Memorial Cruise, which features classic cars driving through Wallaceburg and into Dresden. The evening is capped off with the band Blutonium, providing music in the refreshment tent.
Saturday is jam-packed was the classic cars displayed in downtown Wallaceburg and antique boats lined up on the Sydenham River, and much more.
"There is going to be the cars, the crafts, the vendors, arts in the park, the Friday night parade going through town, the fire truck parade is still happening," Wolsing said. "Lots of things going on."
The Defiance Running Club in Wallaceburg will also be holding its second annual WAMBO Run, which kicks off at 8 a.m. at Steinoff Park.
Wolsing said local blues band Soul Signatures will provide musical entertainment Saturday afternoon, with a Bob Seger tribute band called Katmandu providing entertainment Saturday night.
The event continues on Sunday morning with an interdenominational church service organized by the Wallaceburg Ministerial Association.
"Most of the churches in town don't have our individual services, but we gather together," said Pastor Josh Tuininga, of the Wallaceburg Christian Reformed Church. "I always think it's a good time to be together with all these people who we share so much in common with, and invite people that we don't know to be part of that. It's a wonderful event."
Tuininga said the guest speaker would be Steve Kearns, a former CFL football player who is the chaplain for the Hamilton Tiger Cats, the Toronto Raptors and Toronto FC.
"He works for Athletes In Action, which is an organization that uses sports to tell people about the Bible, who Jesus is, that sort of thing," Tuininga said.
Visit kent.net/wambo for more details.