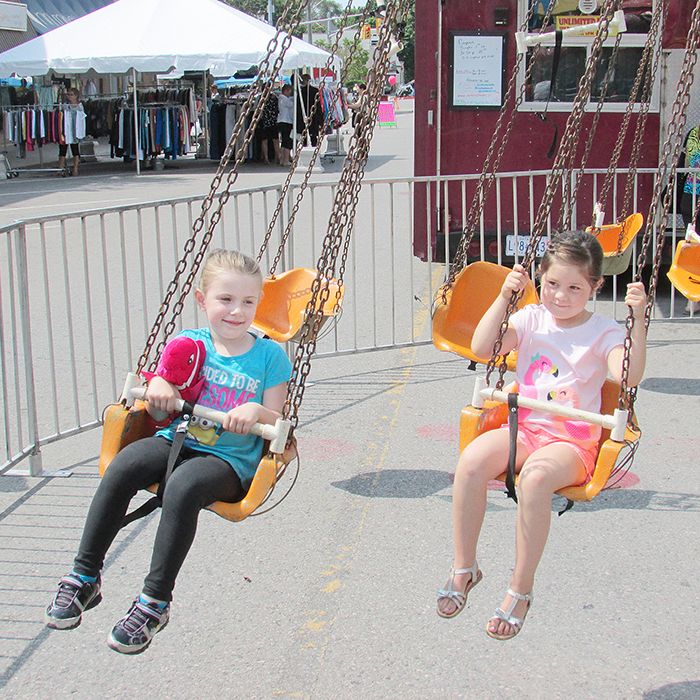 So, if you hear people whine, "There's nothing to do!" when referring to life in Chatham-Kent, just laugh at them.
I missed Cherry Fest for the first time in several years on the weekend. I was instead checking out the scale-model remote-control planes at the Warbirds and Classics Over Chatham show at the airport, put on by the Chatham Aeronauts.
This just three days after being at the airport to see what Flight Fest had to offer, including an up-close view of a vintage B-17 Flying Fortress bomber.
I'm a bit of a Second World War military buff, so it was very cool to see the B-17. It reminded me of when we went to the Windsor Air Show a few years back and there was a Lancaster, an RAF bomber, flying there.
Yeah, nothing to do.
Then again, I missed the blues fest in Shrewsbury on the weekend.
Ditto for the Mitchell's Bay Antique Car Show.
At the airport, the planes were grounded when I stopped by Saturday. Who wants to stand in the drizzle and fly a remote-control aircraft? They flew on Sunday, however.
But just walking around the hangar to see all the different scale-model planes was a treat. A P-47 Thunderbolt here, a couple of Spad bi-planes there. Is that an S.E.5a off in the corner? Looks like it, as the Lewis machine gun is mounted on the top wing.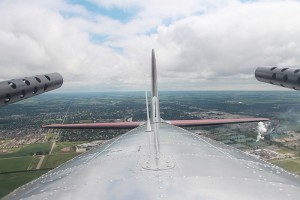 There was also a massive (for a scale model) Sikorsky flying boat that had a wingspan of a good 20 feet.
And then there were Don McLellan's two little beauties. Don, a local R/C flyer, had a racing plane and an Australian Air Force Boomerang, something I'd never seen before. It was also a Second World War scale model, and Don was kind enough to explain how it was the Aussie's fighter plane contribution to the war.
As for his aerial hot rod, a slick yellow, lightweight number, it looked fast just sitting there. The plane is powered by a 200 cc engine and can cut through the skies at well over 100 mph.
Yep, zero to do or see in C-K – if you keep your head buried in the sand!
 Home therapy
I did spend a good deal of time Sunday in the backyard, for therapeutic reasons. As I'm working to improve my overall health (I am more than a little chunky), one of the things the health-care experts say is smart to do is to reduce stress. For me, clutter can be stressful.
LEADWAVE Technologies from Chatham Voice on Vimeo.
So I attacked one of our sheds Sunday, pulling up the garbage bin and getting down to business. Most everything came out, except for the two shelving units and the garden implements hanging on the wall.
Man it held a lot of stuff, much of it junk.
I filled the Carts-a-Hoy bin and organized what I kept. Wow. There's space left over!
How to celebrate such a decluttering? A soak in the hot tub. At this time of the year, it's more like a warm tub for us. We keep it about 95 F, a few degrees below body temperature, so you can enjoy the therapeutic elements of having the tub, plus cool down on a hot day (eventually). And when it's not turned up to Japanese-bath-like temperatures, you can sit in it much longer and not mess up your cardiovascular system.
How to cap off a great weekend? Try something new on the barbecue. Thanks to a friend of mine, Harvey, for hooking me up with quick tips on how to barbecue corn on the cob.
Yep, corn on the Q.
We soaked the corn for about 20 minutes, peeled back the husk in about three chunks, but didn't remove it, yanking out all the corn silk.
From there, we replaced two-thirds of the husk and added a mix of melted butter, lemon pepper, garlic and barbecue seasonings, spreading it over the exposed corn.
We replaced the husk and tied it closed.
I barbecued the cobs at about 325 for 25-30 minutes, turning every five minutes or so. We were ready to see how it turned out.
The husk kept the moisture locked into the corn. I cut away the husk on the first cob and handed it to my wife to try.
Another hit on the barbecue. The Big Green Egg strikes again! Well, the barbecued corn can be done on any barbecue, really. It doesn't have to be done on charcoal.