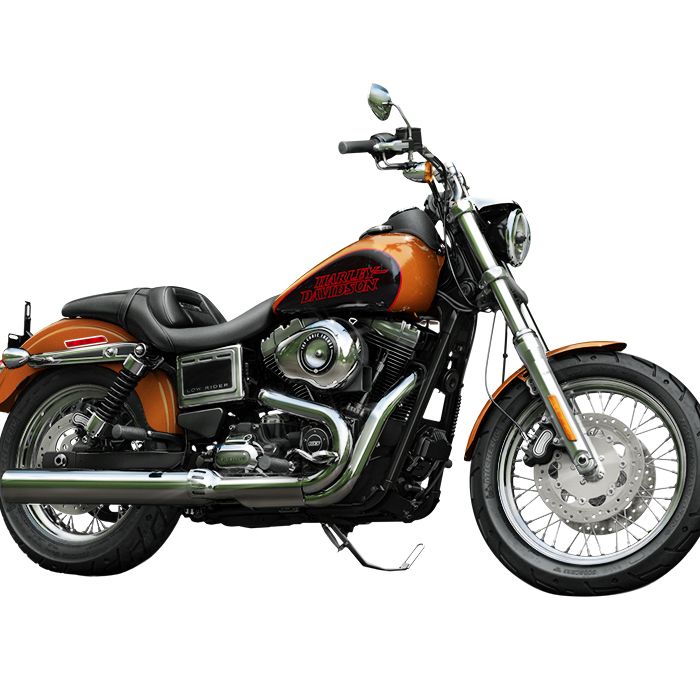 A Dyna Low Rider Harley Davidson is up for raffle this year as part of Bike Fest, which comes to downtown Chatham Aug. 23.
It may not be Port Dover on a Friday the 13th, but Chatham is set to host Bike Fest again this year.
The Aug. 23 event, run by Big Brothers, Big Sisters, will take place downtown for the first time, at Tecumseh Park. Toni Martin, a spokesperson for Big Brothers, Big Sisters, said Duke's Harley Davidson has in the past hosted Bike Fest, but organizers wanted to expand things this year.
"Before this year, we always had it out at Duke's. That limited us in the number of vendors we could have, but having it downtown at Tecumseh Park allows us to open it up to a variety of vendors," she said. "And now with it downtown, it's a chance for more people to get out and enjoy it."
LEADWAVE Technologies from Chatham Voice on Vimeo.
Martin said there will again be a raffle for a Harley Davidson bike and bands will play throughout the day.
"It's the same type of event; it's just growing."
In past years, Martin said the Ride for Big Brothers, Big Sisters has been part of the event. It took place this past weekend instead this year. It's a popular ride.
"We have so many people who send messages looking for information about the ride. It's fairly cost effective and a nice ride," she said.
Martin, a motorcycle enthusiast herself, said area bikers are very giving when it comes to local charities.
"For us, the biking community does an awful lot, helping with the Harley raffle and promoting it," she said. "(Bike Fest) is our way to thank them and to promote the good they do. The biking community takes part in a lot of events, such as Relay For Life, events for the OSPCA, etc. They are very supportive of children's charities."
Martin estimated 80% of her friends are motorcyclists, coming from all walks of life, be they doctors, lawyers, teachers, whatever.
As part of Bike Fest, there will be a custom bike display. The rides could be vintage or custom in nature.
"It's hard to say how many will show up for this, our first year doing it," Martin said.
She said it's just another draw for spectators in a great venue.
"It's nice to have events going on in the park to show it off and to have it easy to get to for everyone in Chatham-Kent," she said. "You can just wander in, even if you aren't a motorcycle enthusiast, and listen to country music, classic rock for free."
There will also be a beer garden and food eating contests.
The bike up for raffle at $20 a ticket is a Dyna Low Rider, a new line for Harley this year, Martin said. For tickets, contact Big Brothers, Big Sisters at 519-351-1582.
To check out what's coming for Bike Fest, visit the website, www.bikefest.ca.