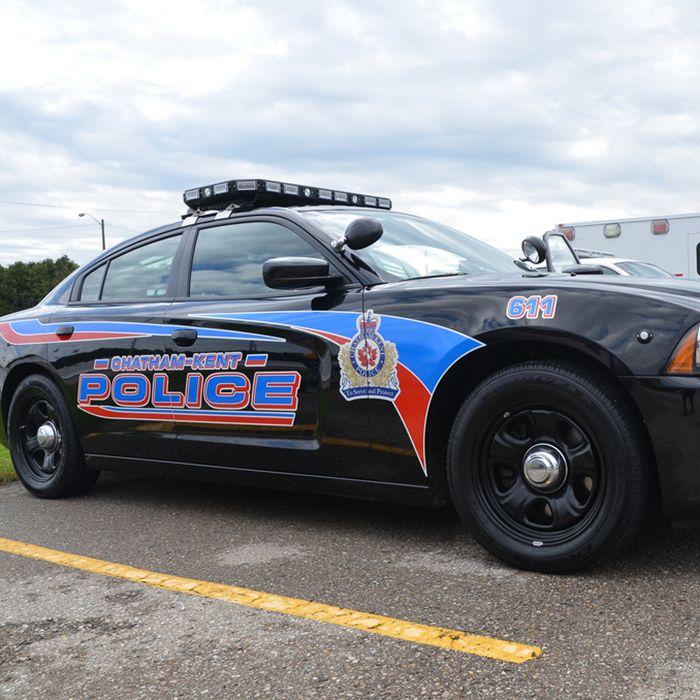 Collision leads to charges
A local man faces charges of dangerous operation of a motor vehicle in connection with a collision Monday afternoon.
Chatham-Kent police say a Mazda was driving erratically on Richmond Street when it veered into oncoming traffic and collided with a Honda.
The driver of the Honda was taken to hospital, treated and released.
The driver of the Mazda wasn't injured.
A 64-year-old Chatham man is charged.
Driver hits hydro pole, gets charged
A driver wrapped his car around a hydro pole Monday morning, resulting in heavy damage to the vehicle, minor injuries to himself, and charges from police.
Chatham-Kent police say just before 8 a.m. Monday, emergency crews responded to a call of a single-vehicle crash on Notre Dame Street. The car sustained $25,000 in damage.
The 21-year-old driver is charged with careless driving.
Fender-bender in Tilbury
More bent metal in Chatham-Kent, as about 10:30 a.m. Monday, police attended a two-vehicle collision on Queen Street in Tilbury.
Neither driver was hurt in the crash, police say.
Total damage is estimated at about $3,000, and an 81-year-old man is charged with making an improper stop.