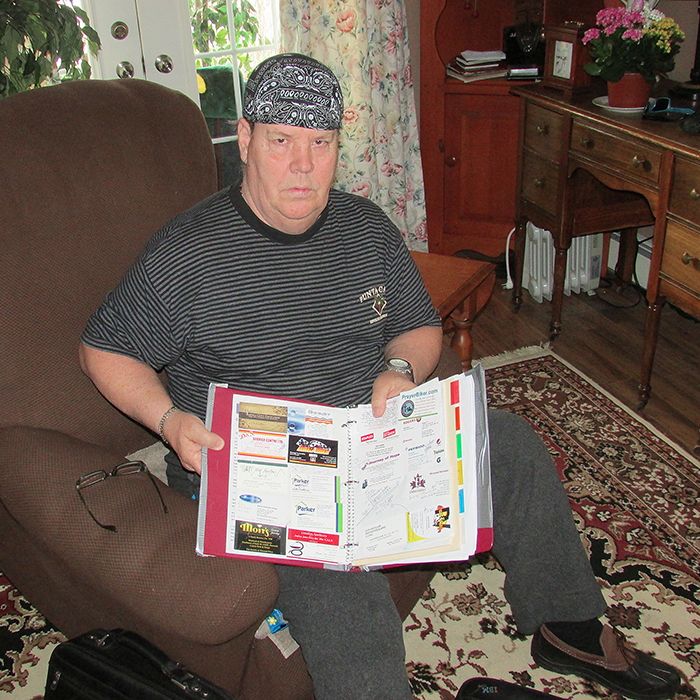 Don Wells 2014 Journey of Hope rolled into Wallaceburg shortly before 5 p.m. Saturday, concluding a nearly 2,500-kilometre trip around Ontario.
Three e-bikes that departed from Wallaceburg on June 28 completed the trip that went east to Kingston, on to Owen Sound and back along the Lake Huron shoreline to Walpole Island and Wallaceburg.
The effort raised $5,000 for breast and prostate cancer research, but more importantly, Wells said, was the awareness it raised.
"I met with mayors, deputy mayors, MPPs, and all kinds of officials," he said. "It's all about spreading the word."
Chatham Mazda from Chatham Voice on Vimeo.
Wells, who turned 65 the day after the journey began, joked that "two senior citizens and a teenager" finished the grueling trip. Don's friend Mary Lou Eheler and London teenager Dakota Gardner were invaluable as companions on the journey.
"I'm so proud of Dakota," he said. "By the end of the trip he was able to do anything I could and more in setting up the camp. Lou (Mary Lou) has been rock solid."
The journey wasn't without its challenges for Wells who has Stage 4 prostate cancer. He ended the trip with an ear infection, and a possible cracked kneecap.
"My knee looks like a football," he said. "I've got to get it checked out."
Joking that he has enough municipal hats, t-shirts and jackets to start his own clothing store, Wells said the journey wouldn't have been possible without Robert Browning of E-Plus who supplied the bikes, local Wallaceburg businesses such as No Frills and Canadian Tire, and sponsors in Owen Sound where Wells used to live.
He was also happy with the news coverage the trip received. "The media was great," he said. "Everywhere I went I was interviewed. It really helps get the word out."
Although Wells said the e-bike trip is his last – "I just can't do it anymore" – he's not done contributing to his community.
"Once I rest up a bit, I want to start work on a homeless shelter in Wallaceburg," he said. "We shouldn't have people without someplace they can sleep."
Wells has had experience establishing shelters in Sarnia and Owen Sound.
"There are too many people who don't have the basic needs of food and shelter here and often it isn't really there fault," he said. "We have to fix that."