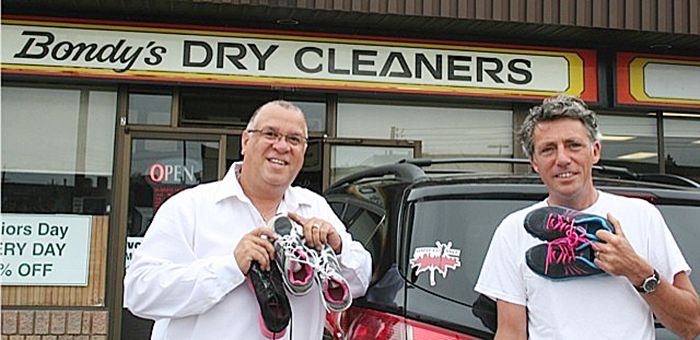 A local running group has started a shoe recycling program. Maple City Mile created Going the Extra Mile, where runners can bring in gently worn shoes to be cleaned and given out to people in need.
Runners can drop shoes off at Bondy's Dry Cleaners, said Doug Robbins, Maple City Mile chair and race director. From there, the shoes are cleaned and donated to the WISH Centre to be distributed to folks who are in need of footwear.
"We started the 'Going the Extra Mile' program last year, when we noticed a large turnover in running shoes," Robbins said in a press release. "This saves them from the landfill. Shoes that are too worn for donation are then sent to be chipped and recycled."
He added walking and running is gaining traction in Chatham-Kent.
"Running and walking is a very inexpensive activity. All you need is a decent pair of shoes and the inspiration to get out and get moving. Our goal is to get Chatham-Kent moving. The Maple City movement is underfoot," he said in a release.
This year's Maple City Mile is scheduled for Aug. 31.