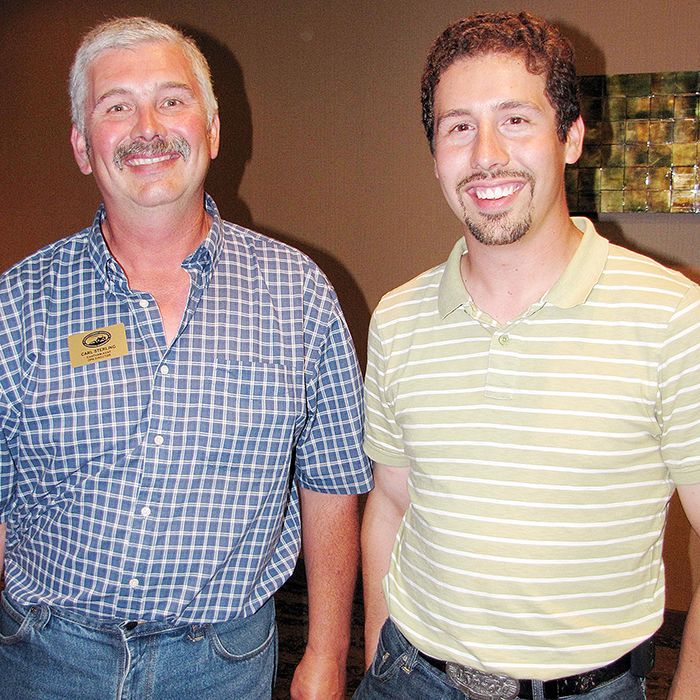 The long journey to the 2018 International Plowing Match (IPM) and Rural Expo in Chatham-Kent has begun with a call for hundreds of volunteers.
The event will be hosted on the outskirts of Pain Court where eight farmers have committed 800 to 1,000 acres, roughly between Creek Line and Pain Court Line.
The IPM, which is held in different locations in the province each year, can attract 100,000 people over the course of the five-day event in late-September.
LEADWAVE Technologies from Chatham Voice on Vimeo.
It was last held in Chatham-Kent in 1979.
In addition to the plowing competitions, the IPM is known for its large, tented city that spans 100 acres and houses hundreds of exhibitors.
There are also agricultural-themed events and displays, a large educational component that attracts busloads of students each day and daily entertainment on multiple stages.
Sixty people who turned out for an information meeting heard that volunteer and community support from both the rural and urban areas are crucial to the event's success.
The father and son team of Carl and Rob Sterling gave an overview of the IPM and the volunteer opportunities during the session that was held recently at the John D. Bradley Convention Centre in Chatham.
Carl, who farms near Pain Court, is a member of the advisory council of the Ontario Plowmen's Association (OPA) and Rob is the president of the Kent Plowmen's Association.
"It really gives us a great opportunity to showcase Chatham-Kent's history as well as promoting what is going on here today and what we have to offer as a community," Rob said.
As the event consistently draws 70,000 to 100,000 people, he said the IPM will benefit local businesses and generate money for various community charities.
"The net profits get split between the local area and the Ontario Plowmen's Association," Rob said.
According to Duncan McPhail, the chairman of the 2010 IPM in Elgin County, almost $600,000 went back into local charities.
McPhail said being involved in the IPM is a once-in-a-lifetime opportunity.
"It's an event that you grow with; you start out pretty green," he said, while offering some encouragement to potential organizers. "Sometimes it looks a little overwhelming, but as you work through it with people, you'll find that it comes together very nicely."
Several committees and sub-committees are required to organize and run the Tented City and RV Park, the plowing competitions, and events such as the Queen of the Furrow and award ceremonies.
Other activities include landscaping, parking, marketing and administration.
"There's a wide range of ways to get involved and it's really for all ages and backgrounds," said Sterling.
While not setting an exact number, he noted that they're looking for about 1,500 volunteers.
The next step is to find people for the executive committee that includes the chairperson, co-chairs and a secretary.
Sterling hopes it will be in place in time for this year's IPM in Simcoe County.
People who are interested can e-mail Rob at ckplowing@outlook.com
And according to McPhail, it's never too early to step forward.
"You say it's four or five years away … that time will go by very fast," he said.