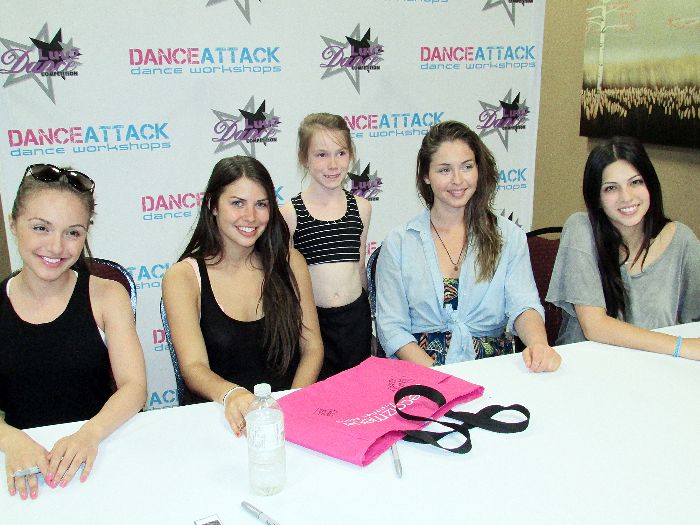 Emma Jacques, 8, from the Cat's Meow Dance Education Centre in Amherstburg, got her chance to pose with some of the cast from the hit Family Channel TV show "The Next Step," which is set at the dance studio of a premier dance club. Pictured with Jacques are, from left, Megan Moniz, Megan MacKenzie, Natalie Krill and Samantha Grecchi.
Kent and Erin McCord of Dance Attack Workshops put on the daylong event at the John Bradley Centre in Chatham for area dancers to learn different styles and techniques from the professionals and also get autographs from the cast.
Instructors included hip hop celebs and engaged couple Alexandra Crenian and Miles Faber.
About 125 dancers from Simcoe to Windsor took part in the event.
Chatham Mazda from Chatham Voice on Vimeo.