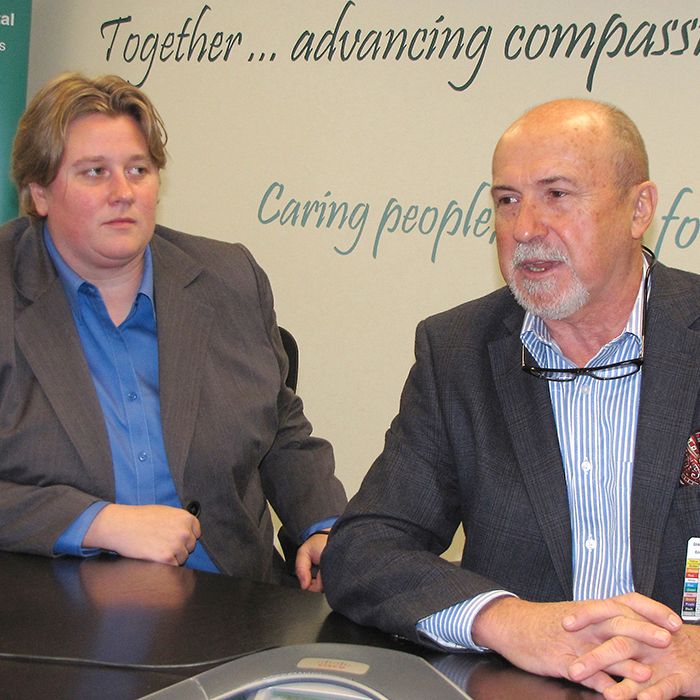 The awards just keep on coming for staff at the Chatham-Kent Health Alliance.
Sarah Padfield, chief operating officer for the alliance, recently received the Robert Zed Young Health Leader Award from the Canadian College of Health Leaders.
"I am extremely honoured to be this year's award recipient.  Being nominated by my colleagues, staff and peers at CKHA is truly gratifying and humbling," Padfield said in a media release. "I have been fortunate throughout my career to work with terrific mentors in great organizations who have helped me become the leader I am today. What's most rewarding to me individually and why I am so appreciative of this award is that it recognizes the many initiatives that I have had the privilege of being part of in this region and particularly at CKHA which are making a positive contribution to patient care."
The award recognizes leaders who, under the age of 40, have demonstrated their leadership in creating an effective and sustainable health system.
"At 35, Sarah's already had an impressive career and I am exceedingly proud of the recognition this award rightfully bestows upon her," CKHA CEO Colin Patey said in a release.
Comments
comments