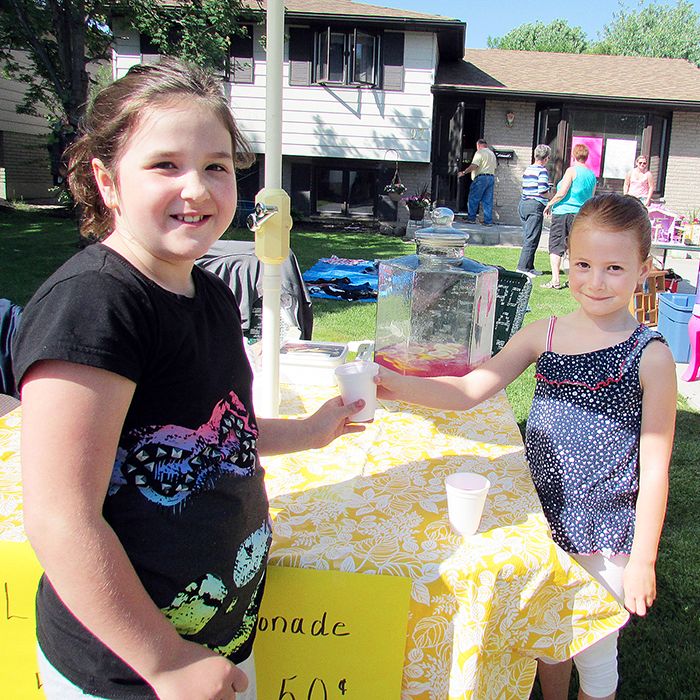 Libby Attewell is a typical, shy seven year old. She'll give you a smile and a shoulder shrug, and likes to play with her friends.
But on one Saturday a year, she focuses on helping others. For the second straight year, Libby sold lemonade during the annual street sale on Whippoorwill Crescent in Chatham. The proceeds go to Ronald McDonald House.
Last year, Libby collected $280. This year, as families flocked to the street sale, she reached the $565 mark. And the donations, according to her mother, Susan Attewell, were still coming in by press time.
Libby reached that mark by selling her pink lemonade at $0.50 a glass. By 10 a.m., she had sold 12 large jugs of it.
As well, people would stop by and donate to her cause; a loonie here, a toonie there, or $5 here and $10 there. It quickly added up.
"She saw McHappy Day and wanted to know what it was all about," her mother said of how Libby took an interest.
Libby just wanted to help others.
LEADWAVE Technologies from Chatham Voice on Vimeo.