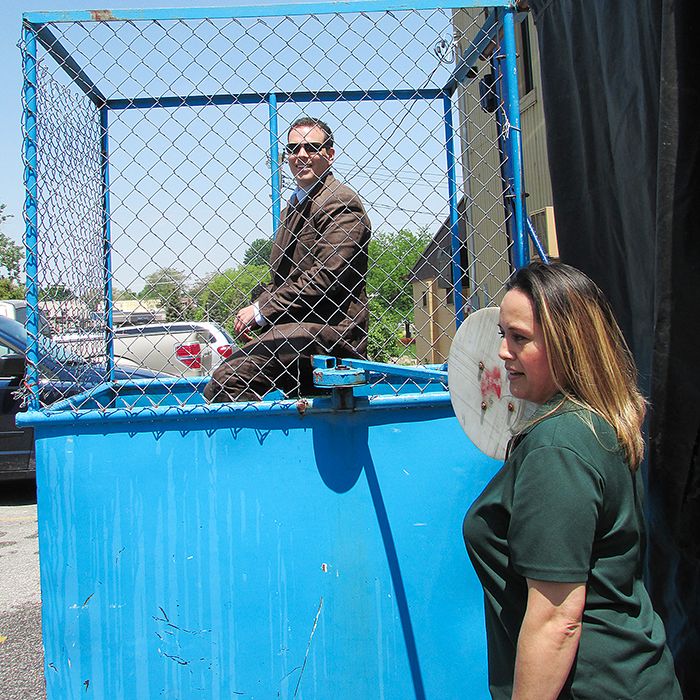 Staff at the Toronto Dominion Bank on King Street in Chatham held a barbecue and dunk tank event Friday in front of the bank and in the adjacent parking lot.
People could stop by to buy a hot dog or sausage, and try their luck at dunking a bank manager.
The managers were in suits they'd purchased at a local thrift store.
Funds raised by the event are going towards the YMCA's Strong Kids campaign. Through a series of summer events, TD wants to contribute $3,000 towards the campaign.
Chris Prince, community engagement co-ordinator for the Chatham Y, said this year's fundraising goal for Strong Kids is $106,500. To date, they've topped $60,000.