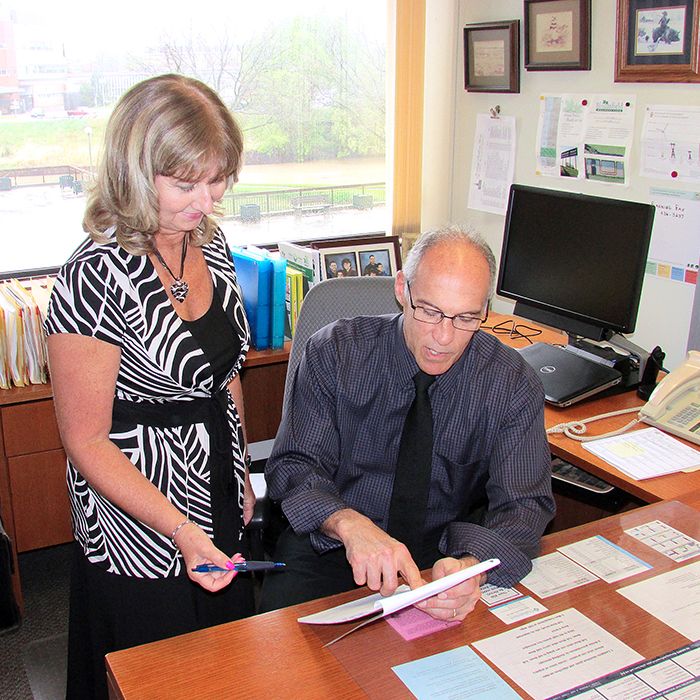 For the first time in a long time, Chatham-Kent's master planner doesn't have a plan.
Ralph Pugliese, the municipality's director of planning services is retiring May 30, but doesn't quite know what's next.
"I've worked my whole life, so it's going to take some time for me to adjust to not having to be somewhere at a specific time," he said. "In the short-term, the sun will be high and I hope the fish will be biting."
LEADWAVE Technologies from Chatham Voice on Vimeo.
Even after 30 plus years on the job (he started with Kent County in 1983), it's clear he hasn't lost his zest for what to some may seem like a less-than-exciting topic.
"I've been lucky to have been involved in planning," he said. "We touch every single facet of someone's day-to-day life in the community. If you drive to work, if you go shopping, if you go to the park, you've been touched by what we do here."
Pugliese has seen planning evolve from the basics to an exercise that is part science, part sociology and part crystal ball gazing.
"When I started with the county, we dealt mostly with severances," he said. "We began working on official plans and policies shortly after that."
As provincial regulations changed, so did the role of the county planning department, eventually culminating in the amalgamation of 23 municipalities to form Chatham-Kent in 1998.
The challenge of incorporating all of the zoning and planning issues with various levels of sophistication and needs was enormous," he said. "We had so many people who were passionate about their communities.  At times I felt like I was in a fistfight and I didn't know if I'd won or lost," he joked. "I knew we were both bleeding."
It was out of those meetings and others that Chatham-Kent's Community Strategic Plan, as well as its Official Plan and Comprehensive Zoning Bylaw, eventually emerged.
Pugliese is proud of the community strategic planning process that took place in 2001 and 2002.
"We had 350 people on committees which brought forth recommendations we could incorporate into the plan. It was invaluable information," he said.
The community involvement aspect in planning is near to Pugliese' heart. "People think of planning as a dry subject, but the more they know, the more they realize so much of it rests on them and what they want. If you think of the community as your home, which it is, you want input in how it looks and what it contains. That's what we do."
The focus of planning has changed during the course of Pugliese' career. "When I started, the emphasis was on controlling growth and making sure everything was done in a proper manner. The focus now is on sustainability. We need to make sure what we do today is sustainable in the future – socially, economically and environmentally."
A big part of that is taking a more global approach to planning.
"We can't just be concerned with Chatham-Kent," he said. "We have to be aware of where we fit into the provincial, national and international community. Technology is changing rapidly and that impacts everything from transportation to zoning to development."
Whereas an entrepreneur three decades ago may have required a large site with industrially scaled water and power access, the same person today is as likely to need a building with access to advanced communications and housing availability for scores of upscale technology professionals.
Planning is continuous and may take a decade or more for an action taken today to bear fruit.
"You hear people say that planning documents sit on a shelf, but that's misleading," he said.                                                                                                             He gave the example of C-K council's recent approval of an official plan amendment to allow for a western transportation link around Chatham as an action that is designed for the future.
"There isn't a need for the link right now, but we need to be ready when and if that becomes a possibility," he said. "If we wait until the issue is upon us, senior government funding could be jeopardized. Things change rapidly and we need to be prepared."
As for his retirement, Pugliese said he will miss his co-workers. "I can tell you that the folks I know here care about their community, they care about each other and they're proud of the work they do."
As for himself, he said, "I'd like to think I was part of a team that contributed to making our community a better place. That's enough for me."