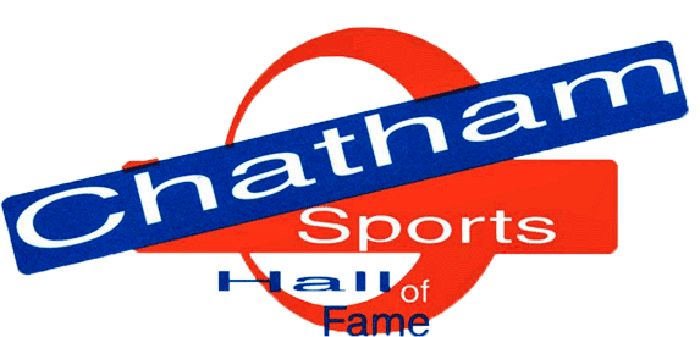 The Chatham Sports Hall of Fame has named its nominees for the 2014 Induction class, and will now go to work selecting the winning inductees for the Annual Dinner and Ceremony to be held Sept. 11.
The Chatham Sports Hall of Fame will honour one selection from the athlete – modern, athlete – legend, builder, and team categories.
In the athlete – modern category, Courtney Babcock, Juli Elders, Derek Krete, and Marcia Thiesen are the four nominees.
Babcock, a former CCI student, was an eight time All-American runner at the University of Michigan before winning multiple Canadian National Championships, and representing Canada at numerous international events, including the 2004 Olympic Games.
Elders, an accomplished track and field athlete, graduated from JMSS, before attending the University of Manitoba, and also representing Canada multiple times.
Krete was an All-Canadian football player with the Western Mustangs. A CCI grad, Krete later played with Toronto and Saskatchewan in the CFL.
Finally in the athlete – modern division is Thiesen, a JMSS graduate, who was the first Chatham volleyball player to make Ontario's provincial team, first Chatham female to play Division I volleyball with the University of Pittsburgh, and the first local to play professional volleyball.
In the athlete – legend category, Jamie Jefferson, Ron Johnston, Brian Lancaster, and Eddie Wright were announced as candidates.
Jefferson was one of the areas first successful boxers, winning tournaments across the region, including nine Ontario titles at various levels.
Johnston, who passed away in 2013, was a multi-sport athlete, most acclaimed as a softball pitcher.
Lancaster was a legendary hydroplane racer, while Eddie Wright was one of Chatham's top football and baseball players. Wright has been honoured by the Chatham-Kent Black Historical Society, and most notably was a star hockey player for the Chatham Jr. Maroons, before moving on to an NCAA hockey scholarship with Boston University.
The Builders, including Ron Coristine, Ed Coyne, Jim Maynard, and Art Provost, is another category filled with deserving candidates.
Each has made various contributions to local high schools and clubs, has been integral in developing Chatham-Kent's sports programs, including for this year's nominees, local hockey, softball, badminton, bowling, football, track and field, and officiating programs.
Finally in the team category, the 1977-78 Chatham Royals hockey, 1986-87 Moose Lodge Major Pee Wee hockey, 1987 McDonald's Pee Wee baseball, and 1989-90 CKSS Boys' volleyball teams are nominated.
The winning candidates will be inducted into the Hall of Fame at the Annual Dinner, which is scheduled for Sept. 11. Banquet tickets go on sale on Aug. 1 and will be available from all members of the board of directors.
Comments
comments