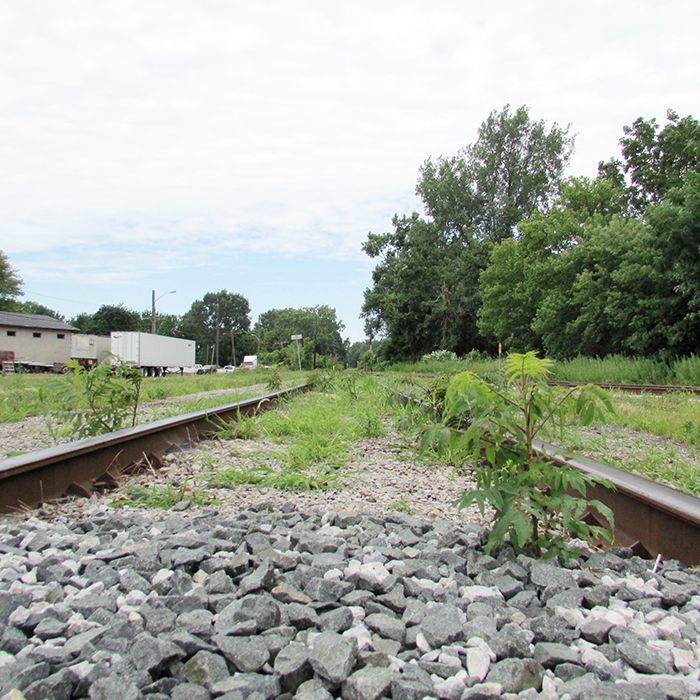 With time for a deal winding down, talks continue in an attempt to restore service on the tracks of a former CSX line in Chatham-Kent.
Stuart McFadden, deputy director of economic development for the municipality, said negotiations are occurring daily between a group interested in acquiring the line and businesses that would use it.
"We're hopeful we're going to be able to get this deal done and get some cars moving on that section again," said McFadden. "It's very important to the businesses that are on the line right now. We have businesses in Dresden, Tupperville and Wallaceburg that have used this line for years, and unfortunately this year it is not operating."
In a deal approved last year, CSX sold the 26-mile line for $4 million. Canadian Pacific paid $3.2 million of that to take ownership of the steel rails and wooden ties, which it plans to rip up if an operator of the line isn't found.
The municipality paid $800,000 for the land.
Last August, Chatham-Kent Council voted to close the line in October and to search for a buyer to purchase and operate it.
"We're not in the rail line business," said McFadden. "We have no intention of operating it, and we're trying to find an organization that understood how important it is and is interested in investing in it."
While he couldn't comment on specifics, McFadden said the nature of the talks relate to the potential owner reaching agreements with users.
If an operator isn't found, CP has the right to rip up the rail line to recycle the steel. That could begin as early as next month.
Municipal officials are hoping that an agreement will preserve the line, which could be important for future economic development.
According to McFadden, potential companies are interested in rail service, as they ask about connections to other railways and how they can move their products.
"The transportation of goods and doing it in a cost-effective way is crucial to their businesses, and we recognize that," he said. "Having the ability to move product by rail is crucial."
Comments
comments