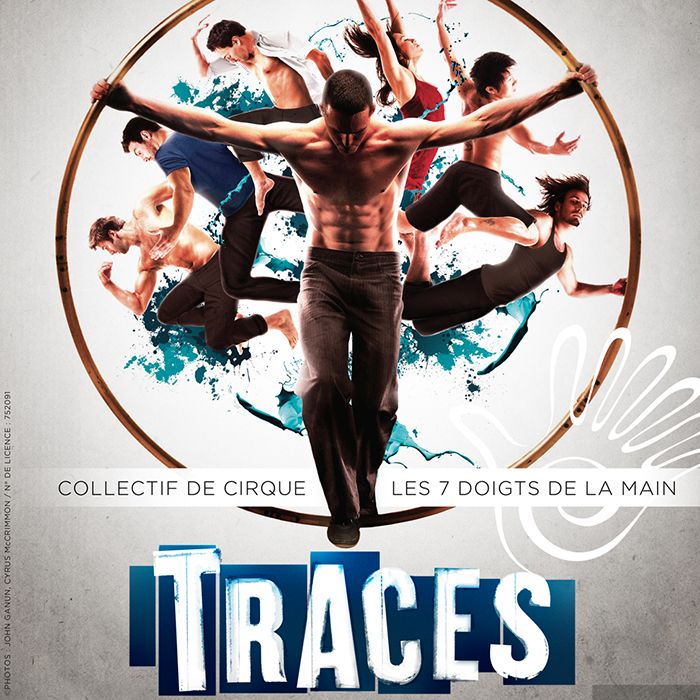 I took our daughter to a dance performance last week because my wife had other commitments. Yeah, it was a heck of a tough deal for me, as I enjoyed one of the best shows I've ever seen in all my years in Chatham.
The cirque-theatre troupe 7 Fingers put on its "Traces" show at the St. Clair College Capitol Theatre. It was a mix of dance, gymnastics, acrobatics, music and comedy, and was truly the perfect blend.
Male pole dancers? Incredible. A girl in a chair reading a book? Beautiful. Aerial dancing? Mystifying. Human ring tossing? Beyond amazing.
LEADWAVE Technologies from Chatham Voice on Vimeo.
But perhaps the glue that held the entire show together was the comedic ability of the troupe, whether by telling their own personal stories or during their fast-paced routines. Kids and adults alike roared at times (when they weren't being awed by flips, flops, dead drops and spins).
The reason I even got to see the show in the first place is that my wife and her sister hosted a skin-care products all-female gathering at our house that night. As a result, she couldn't attend, and I really needed to make myself scarce.
As most people reading this know, our daughter is a dancer, so she was really looking forward to the show, while I'm a dance dad – a guy who goes to support the girl, but someone who really doesn't know the names of various moves and is often unable to pick out what form of dance is on display. I really didn't know what to expect from the 7 Fingers. But I certainly was impressed and entertained by the end of the show.
Props used for "dancing" included skateboards, a basketball, chalk, an armchair, two parallel poles, a hanging harness, and even a microphone.
How these six men and one woman moved was truly amazing. And the raw power of each of them was a sight to behold.
One, Lucas from France, rapidly went hand over hand up a pole, with his torso and legs perpendicular to the pole. And he spun around with just one hand, plus he and others would jump from one pole to the next as they climbed.
And then there was the dead drop, a headfirst plunge from well up the pole, stopping just above the stage. Lucas accomplished this without using his hands, relying on the strength of his legs to stop the descent.
That caused more than a few gasps from the crowd.
As much as power and speed were on display, so too was artistic beauty. The lone female in the show, Naomie, simply read a book in a chair. OK, it wasn't simple. She artfully flipped herself and the chair as she shifted positions while reading. It reminded me how kids often shift and shuttle about in their seats as they read or watch TV, but to the extremes in terms of movement and beauty. At one point, while on her stomach after having just tipped the chair, she scratched the top of her head with her toes.
Kai Hou is just one of the 7 Fingers, but he is one incredible performer, whether he's juggling, flipping or leaping.
Hou also has the ability to flip at blinding speeds, and shift from speed to power as he leapt through hoops high in the air. Check him out here.
My daughter and I, and I imagine everyone else who took in that show, talked about the performance long after it was over. As for my wife, I felt guilty, as I got to see Traces, while she was stuck at home, eating shrimp and sushi, drinking wine, chatting with friends and family, and being pampered.
Poor her.