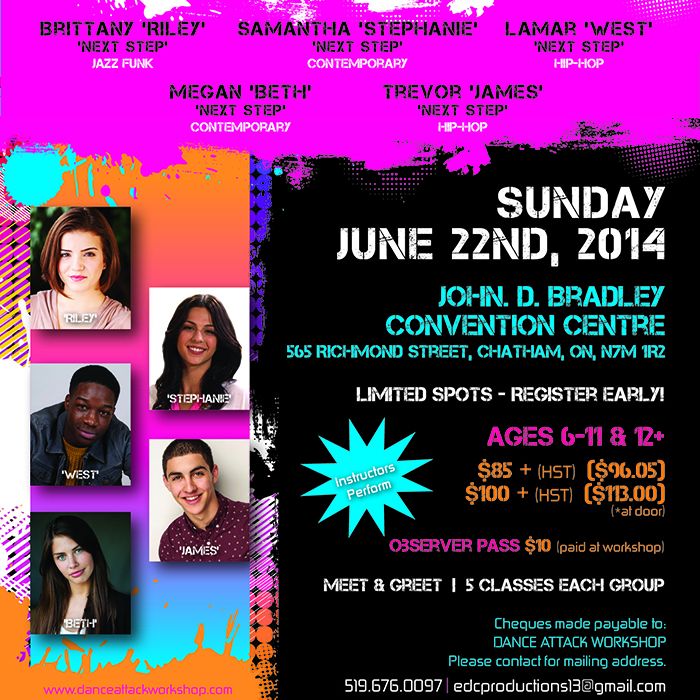 Anyone with a girl in dance will want to take note of this opportunity to make your child squeal in excitement.
Dance Attack is bringing cast members of The Next Step to Chatham's John D. Bradley Centre for a one-day dance workshop on June 22.
The Next Step is the hit TV show on the Family Channel featuring the A-Troupe dancers as they prepare for the regional dance competition with relationships and loyalties that are put to the test at their studio.
Coming to Chatham are cast members "Riley," "James," "West," "Stephanie" and "Beth." This one-day workshop will feature five classes for age groups 6-11 and 12-plus.
No dance experience is needed.
Each instructor will also perform and be available for a Meet and Greet afterwards, with pictures. The cost is $85 + HST. Students can register at www.danceattackworkshop.com.
Comments
comments