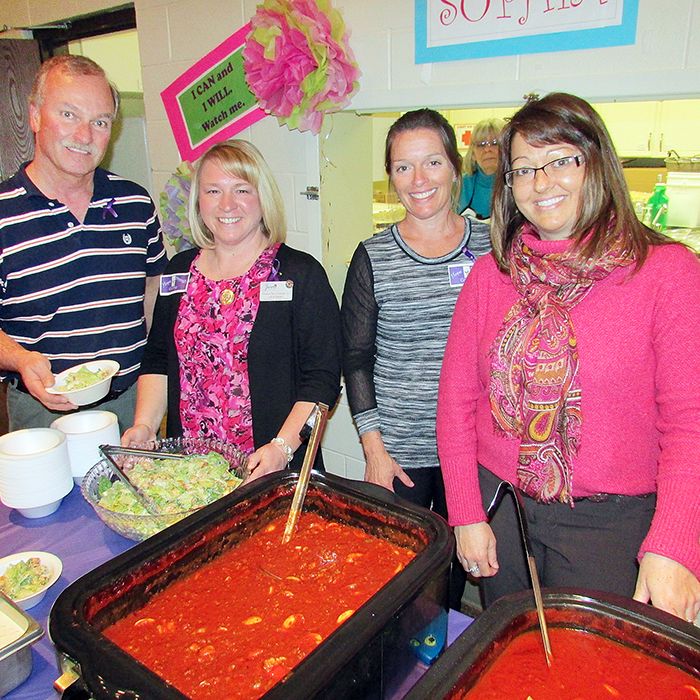 Support and love for Chatham Pines student Sophia Vlasman, who is battling a stage four cancerous tumour in her sinuses, continues to roll in from all areas of the community.
Meadow Park Long Term Care Home in Chatham recently held a Spaghetti for Sophia fundraising dinner, with all proceeds going to Ronald McDonald House –Southwestern Ontario, the place the Vlasman family stays when Sophia is in the hospital.
The dinner raised more than $1,000 and a silent auction was still underway into this week, organizers said.
Lydia Swant, resident and family services co-ordinator at Meadow Park, is also the volunteer co-ordinator, and said giving back to the community is part of what the long-term-care home team loves to do.
"Part of our mandate is to be community-minded and one of our co-op students is good friends with Sophia, so we chose Ronald McDonald House in honour of and in support of Sophia Vlasman," Swant said. "The Pines is also our neighbour, and many of our co-op students are from the high school. Something like this benefits our whole community."
Meadow Park staff put together a spaghetti dinner, silent auction, 50/50 draw and slide show of Sophia's cancer journey for the event, with the help of Sophia's friends at the Pines.
Teachers and students from the Pines attended the dinner. Unfortunately, Swant said, Sophia was unable to attend as she was in the hospital.
Comments
comments