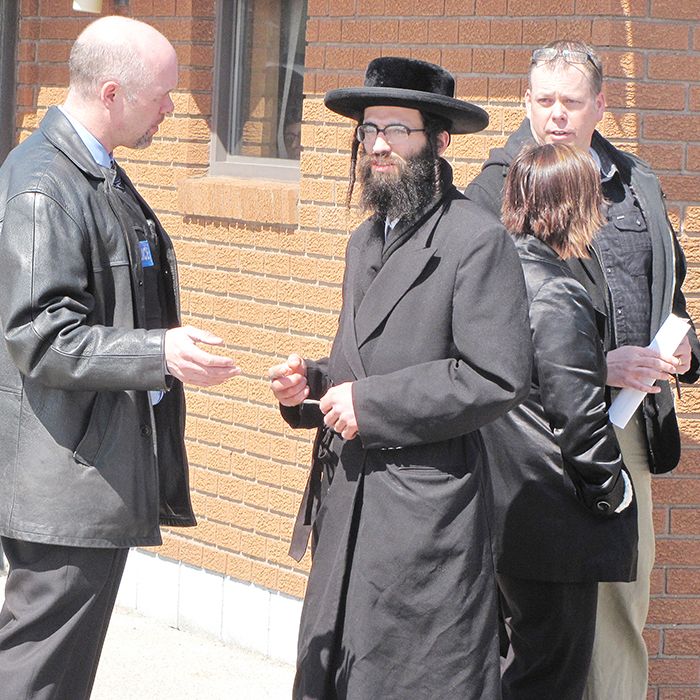 Members of the Lev Tahor community in Chatham-Kent were arrested following a raid by the Canada Border Services Agency on Wednesday morning.
The agency won't say how many people were arrested but reports range from four to as many as seven.
According to a CBSA news release, the agency's Enforcement and Intelligence office executed a number of search warrants for suspected violations of the Immigration and Refugee Protection Act.
LEADWAVE Technologies from Chatham Voice on Vimeo.
Several Chatham-Kent Police Service officers were on the scene. And members of Chatham-Kent Children's Services were also on hand to assist with the care and custody of the children.
Joel Helbrans, a Lev Tahor community member, said at least two of the people arrested were from Israel and another was a U.S. citizen, whose visa had expired two days ago.
According to Helbrans, he was in the Lev Tahor school at the time of the arrest.
"Handcuffs … put him in the car and all the children have to see it," said Helbrans, outraged over the incident. "Day after day, it's going on … this anti-Semitic (activity)."
Wednesday's raid was the latest investigation involving the ultra-Orthodox Jewish group that moved to Chatham from Quebec late last year.
Members of the community have been the subject of a lengthy investigation by child protection services in Quebec and Chatham-Kent.
Youth protection officials in Quebec allege that the children have been neglected, that girls have been forced to marry under the age of 16 and the children are not receiving adequate education.
None of the allegations have been proven in court.
Lev Tahor leaders have claimed they have been persecuted, arguing that the 200 members moved to Chatham last November because the community's religious studies were at odds with Quebec's curriculum.
Comments
comments