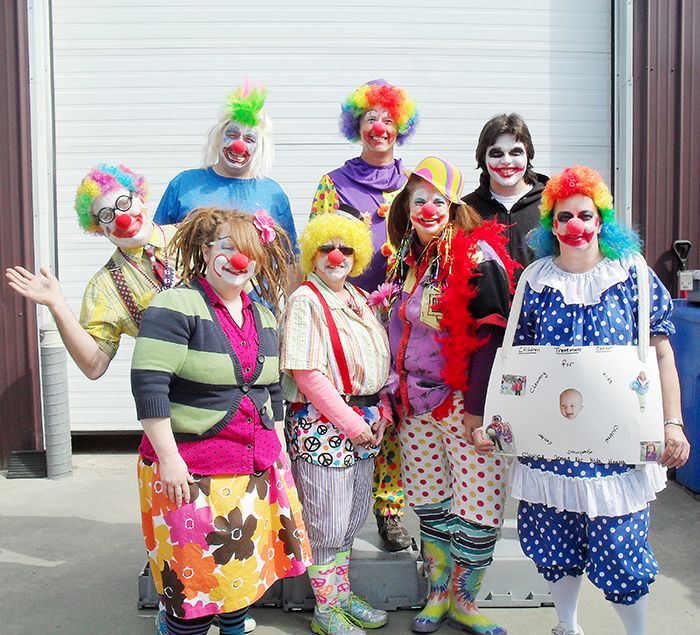 The folks at Nu-Co Plastics in Blenheim took full advantage of the Clowning for Kids opportunity from the Children's Treatment Centre of Chatham-Kent.
Staff donned whacky clown outfits in support of the centre's Urgent Needs campaign.
Not to be outdone, the folks at The Ground Floor and Logix in Chatham honked through a happy, supportive day too.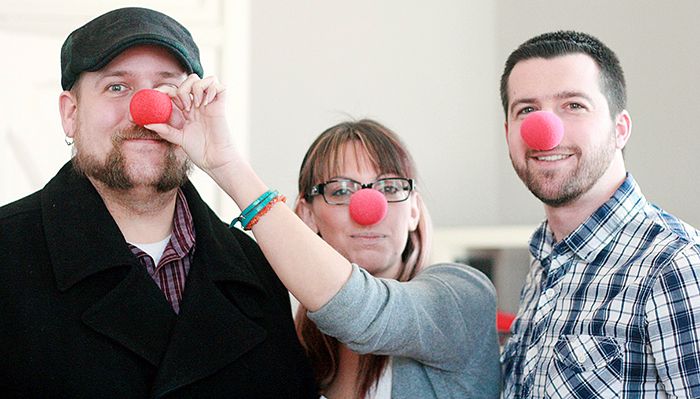 Value Village manager Garry took a pie pounding, as staff raised nearly $125 for the opportunity to open fire with a clown's favourite weapon – pie!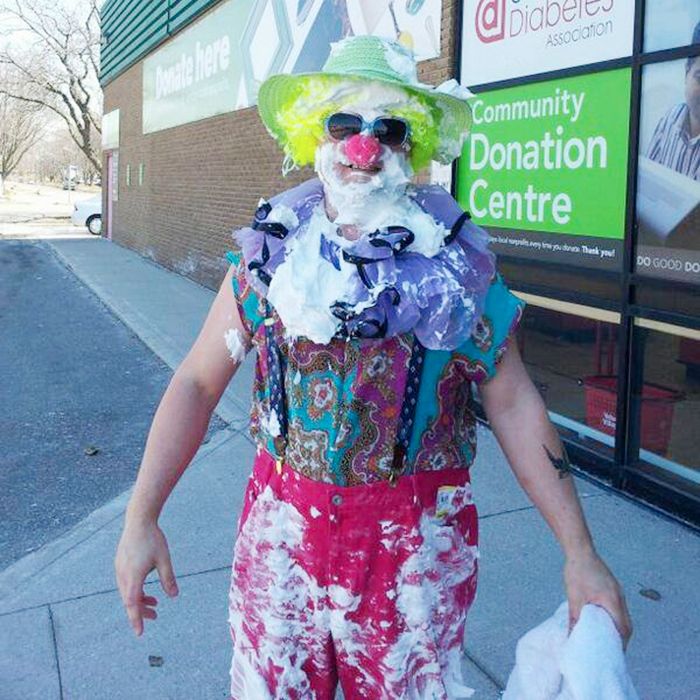 Of course, Clown Central, A.K.A., the Children's Treatment Centre itself, had no shortage of clowns pass through today, including these two folks.