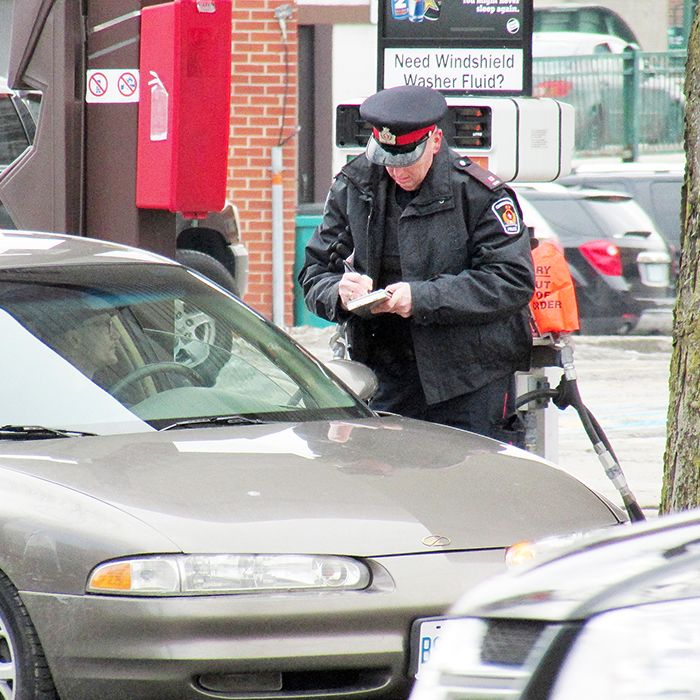 Chatham-Kent police conducted a safety blitz this morning at the corner of Grand Avenue and St. Clair Street, and it was almost like shooting fish in a barrel.
A day after handing out 50 tickets around the municipality, police got writer's cramp today, writing up another 48 infractions, pulling folks over for not wearing seatbelts and for using their cell phones while driving. More than half of those were for seatbelt violations.
This despite the fact the police were readily visible to anyone approaching the intersection, as officers were at times standing at all four corners in full uniform, and cruisers sat in nearby parking lots.
Const. Mike Pierce said he pulled over a young woman near the Branch 28 Legion on St. Clair this morning for using her cell phone, and she begged him not to give her a ticket, as she just got one "a week or so ago." She left with a ticket.
Nineteen minutes later, Pierce, still sitting at the same location, pulled the same person over for the same violation – using her cell phone while driving – as she drove by in the opposite direction. That's $560 in fines in less than 20 minutes.
Sgt. Mike Domony said police still issue a lot of distracted driving tickets, despite the fact the fine for the violation went up two days ago, to $280 from $155.
"And what we ticket doesn't reflect how many people are actually doing it," Domony said of people who drive while either texting or talking on their cell phones. "When they see a police cruiser, they play hot potato (with their phones)."
Domony said most people seem to get a wake-up call when handed a $280 ticket, but, as was the case with the young woman pulled over twice Thursday, some just don't seem to get it.
He added few are taking their case to Provincial Offences Court to fight it when they get ticketed.
"If we see you looking at your screen and your thumbs are moving, that's enough evidence," he said.
Seatbelts became mandatory in Ontario in 1976 – 38 years ago. Yet officers were still writing tickets during today's blitz.
"If you grab a coffee and stand at an intersection for 15 or 20 minutes, you'd be surprised how many people go by without having a seatbelt on," Domony said.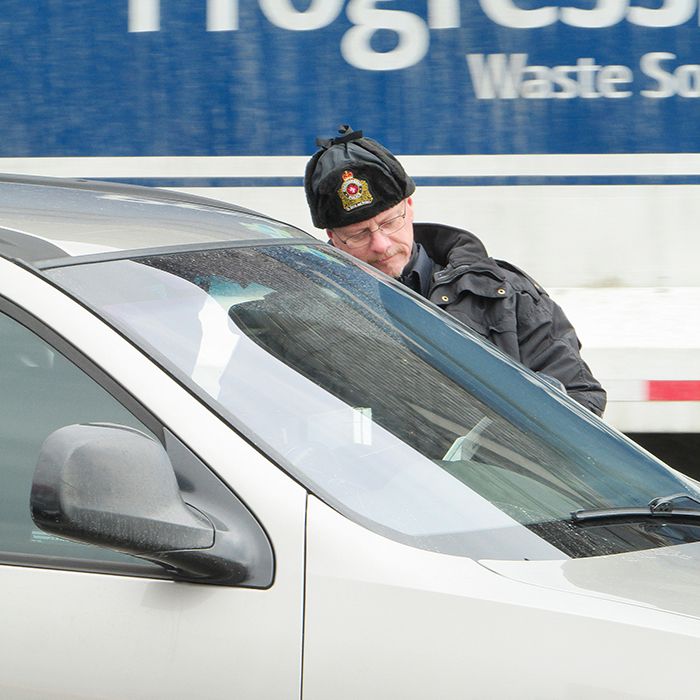 Comments
comments