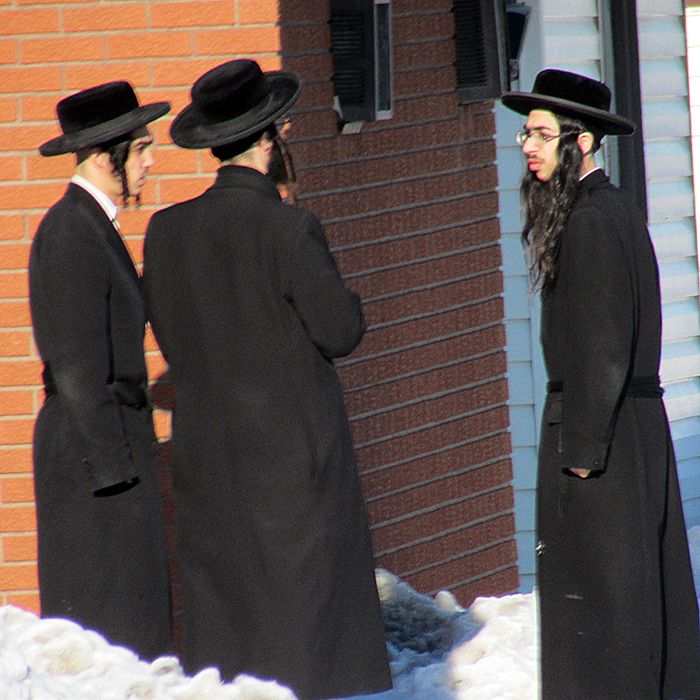 The stakes are getting higher in the Lev Tahor legal battle over child custody.
The ultra-orthodox Jewish sect that moved to Chatham late last year has been involved in a legal fight with child protection services in Quebec and Ontario.
Members of the community hope to meet with well-known lawyer Clayton Ruby in Toronto this week in a meeting arranged by Jane Scharf, a poverty activist and a paralegal from Ottawa.
According to Pamela Palmer, Lev Tahor media co-ordinator, the group asked Scharf to help facilitate their legal defence.
"He expressed that he's interested in the case, it's right up his alley," said Palmer, referring to Ruby's expertise in constitutional and civil rights cases.
The meeting with Ruby was the latest of several developments that emerged over the past few days.
Six of 14 children involved in the case were returned to Ontario over the weekend after they were detained at an airport in Trinidad and Tobago while en route to Guatemala.
Two of the girls, according to Lev Tahor members, went on a hunger strike on Saturday.
"The message from the Canadian government to the world is Lev Tahor kids are wanted alive or dead," said Miriam Helbrans, in an e-mail sent to The Chatham Voice.
One of the girls, a 16 year old, was admitted to Toronto's Hospital for Sick Children, where "doctors are fighting for her life," according to Palmer and Helbrans.
In another development, a 17-year-old Lev Tahor girl and her five-month-old baby were apprehended at Calgary International Airport Sunday afternoon and were reportedly sent back to Ontario.
The other six children, according to reports, are believed to be in Guatemala.
The Lev Tahor members left Canada before a court date in Chatham on March 5 that was set to hear an appeal of an order to remove 13 children from the community and place them in temporary foster care in Quebec.
On Feb. 3, Justice Stephen Fuerth upheld the order of a Quebec judge, but stayed his ruling for 30 days to give the parents involved in the case time to appeal.
The ruling also ordered the children to remain in Chatham-Kent during that time.
Youth protection officials in Quebec allege that the children have been neglected, that girls have been forced to marry under the age of 16 and the children are not receiving adequate education.
None of the allegations have been proven in court.
Lev Tahor leaders have claimed they are being persecuted, arguing that the 200 members moved to Chatham last November because the community's religious studies were at odds with Quebec's curriculum.