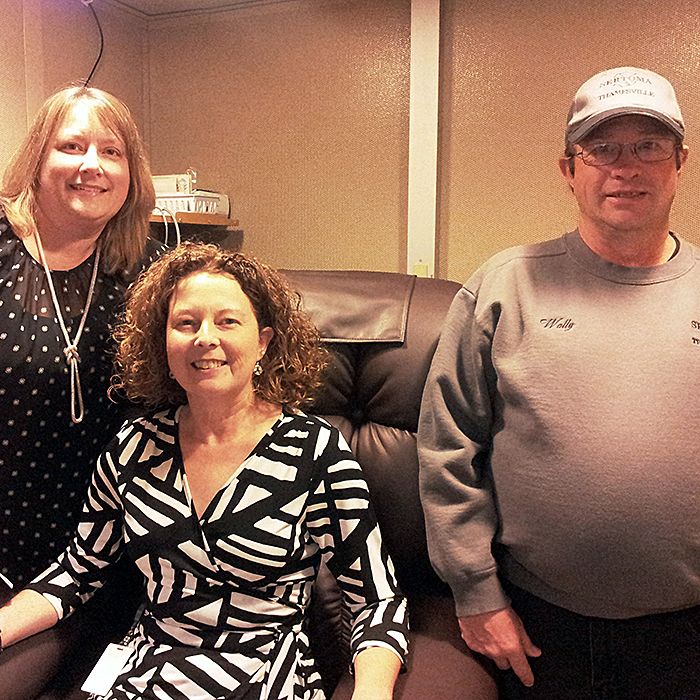 Tammy Craeymeersch, left, and Wally Leeson, right, presidents of the Thamesville LaSertoma and Sertoma clubs respectively, present audiologist Sandra Dekok with a new chair for the audiology department of the Children's Treatment Centre of Chatham-Kent.
The Children's Treatment Centre of Chatham-Kent received a nice surprise Thursday – a new recliner in the audiology department, courtesy of the Thamesville Sertoma and LaSertoma Clubs.
The idea developed when members of the clubs toured the audiology department to see the auditory brainstem response (ABR) equipment a $20,000 donation by the Sertoma Foundation of Canada funded recently.
"While viewing the demonstration of the new ABR equipment, we noticed the chair in the hearing booth was worn and not very accessible for seniors and those with walkers or wheelchairs," Martha Wright, of the Thamesville LaSertoma Club, said in a release. "I know the importance of easily being able to get in and out of a chair, so I spoke to the clubs about purchasing a new chair."
LEADWAVE Technologies from Chatham Voice on Vimeo.
The donation was unexpected, but very appreciated.
"We had no idea they were working with Motions Specialties to purchase a new chair for us," Sandra Dekok, Audiology Chatham-Kent's service manager, said in a release. "Getting the news that the clubs were coming by in a week with a new chair was a complete and welcome surprise."
The money to purchase the chair was raised through a number of different fundraisers held within Chatham and Thamesville communities.  Hearing and speech, the basics of communication, are the giving priorities of the Sertoma Foundation of Canada.
Comments
comments