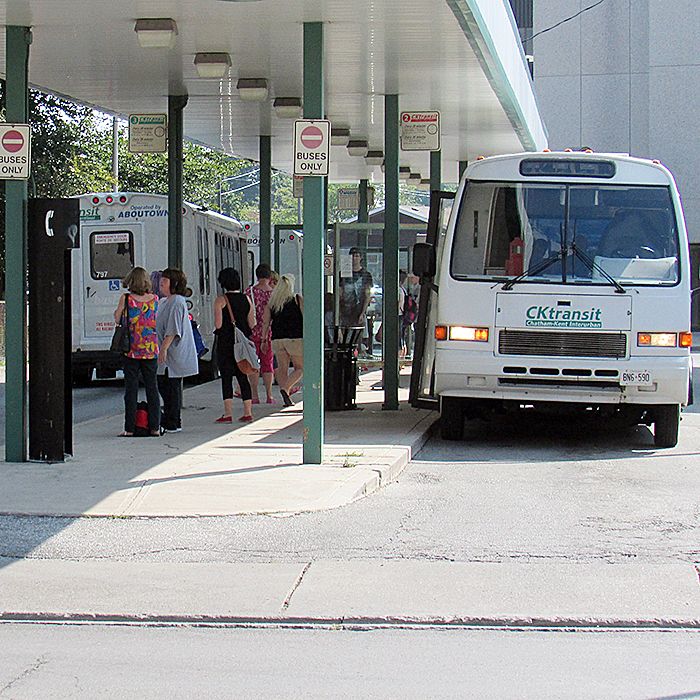 Council approved staff recommendations for conventional, accessible and interurban transit in Chatham-Kent.
Multiple service providers will be filling the void left behind when the relationship ended with Aboutown Transportation back in December.
West Kent Coun. Bryon Fluker said he has concerns about the number of people riding the buses.
"It's nice to see the empty buses," Fluker said sarcastically. "In the last month or two, somebody in Merlin said 'somebody rode it.'"
Stephen Jahns, manager of infrastructure and transportation, said some of the levels of service are decreasing in Chatham, while the level of service is increasing in Wallaceburg.
"They have increased to meet the demand," he said.
Jahns added the municipality maintains a line in the budget to possibly install additional bus shelters as well.
"Perhaps we could look at the Wallaceburg route to establish these shelters," he said.
Mayor Randy Hope said C-K should be working closer with the private sector to get bus stops at popular locations like the Galaxy theatre, Wal-Mart, Canadian Tire or Target.
"It's sad that they have to walk through a parking lot," he said.
Staff is set to report back to council about a new fare system in July.
Comments
comments
« Jaycee Pool meeting a waste of time: Sulman 401 not a drag strip »