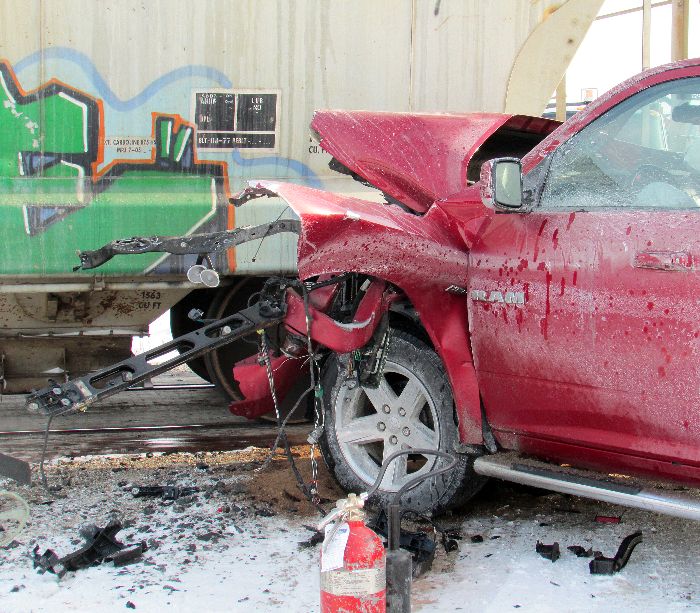 No one was injured when a pickup truck ran into a train on Caledonia Road just east of Chatham Thursday afternoon.
The truck was southbound on Caledonia when it approached the CP Rail crossing. The driver of the truck, who declined to give his name, said he simply noticed the train too late and failed to stop in time.
"We were almost stopped," he said. "I just wasn't paying attention."
The man, who had a passenger with him, said he drives on that road every other week for business.
CP rail personnel said the vehicle clipped the second engine on the cargo train, and described damage to the train as little more than scuffed paint.
But the 110-ton engine shredded the front end of the late-model Ram pickup.
Damage to the truck is estimated at $25,000. The driver was charged with disobeying a railway crossing signal.
Comments
comments