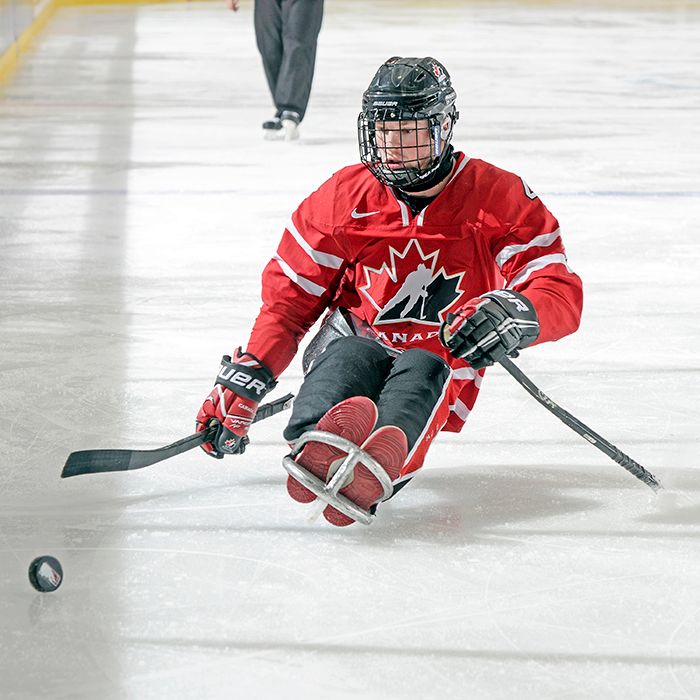 While Canada celebrated gold for their men's hockey team in Vancouver, the 2010 Paralympics had a different end for Canada's men's ice sledge hockey team.
A lock to find the podium at every major sledge hockey event, Canada's sledge hockey team was shocked in the semi-final, losing to Japan, and then lost the bronze to Norway.
United FloorsCabinets from Chatham Voice on Vimeo.
Now, four years later, and coming off multiple gold medals in 2013, Canada, including Chatham's Derek Whitson who has been a mainstay on Canada's blueline for more than half a decade, are looking for revenge at the Paralympics in Sochi.
"Eight guys are returning that were in Vancouver," says Whitson. "We don't forget the pain and Vancouver was not the storybook ending that we wanted, but we can't live in the past. We have a chance to write a new story, a new ending and this time we want it to be a bestseller."
In the last year, Canada's men's sledge team, and Whitson have won gold at the World Sledge Hockey Challenge, Four Nations Tournament, and the IPC World Sledge Ice Hockey Championships.
"We have been very successful as of late," says Whitson about Canada's last year on the International circuit. "This team has been together for a couple years now with one or two changes and we have been on both ends. We have lost championships and have won championships. If we continue to work hard as a group and stick to the game plan we could have a lot of fun in Sochi," the Ursuline College alumni continued.
Despite a year of wins, Whitson still wants the one medal that doesn't decorate his trophy case.
"I have no medal to show for from Vancouver, and might not ever get another chance to get a medal on home soil in the Paralympics," says the sledge hockey defender, who also plays for Canada's para-soccer team. "We train day in and day out for hours each day for one moment that only comes around once every 4 years and if you're lucky you will get that one moment. I want this more than anything right now."
With the sport of sledge hockey continuing to grow across the globe, Whitson understands the competition at this Paralympics in Sochi will be tougher than ever, and that he'll be called upon to be a veteran leader as a player with Paralympic experience.
"We have a lot of Paralympics first timers coming into this event. More than half the team," explained Whitson." But I believe in these guys. We have a lot of experience together and we all want the same result. The atmosphere in the Paralympics is different from any other tournament we have been in," continued Whitson, who deals with cerebral palsy.
"The pressure is on and it can be overwhelming at times. But in the end the game is still the same. We have one job to do and I know once we throw those jerseys on and wear that crest we will be ready and nothing else will matter."
The Sochi Paralympics run from March 7 until March 16, 2014.