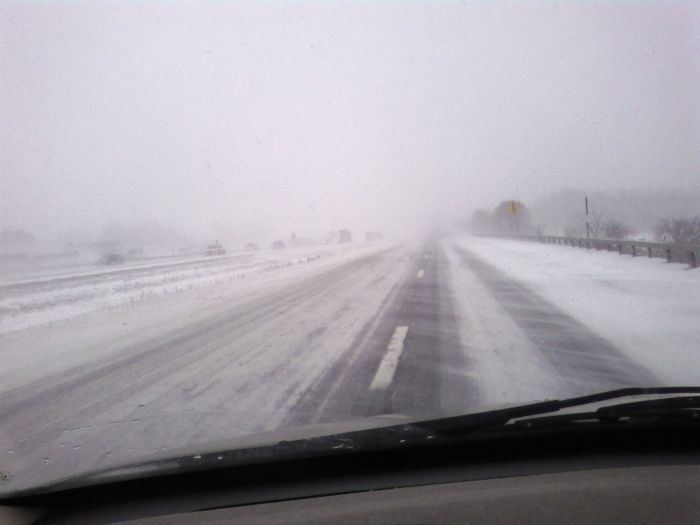 Blowing snow has made driving very hazardous out there.
Police are saying via social media to not go out unless you absolutely have to.
Furthermore, they say plows have been pulled off the rural roads due to horrible visibility.
An accident on St. Clair Street north of St. Clair Estates snarled northbound traffic earlier this evening. Visibility on that road was severely reduced just north of Maryknoll Road.